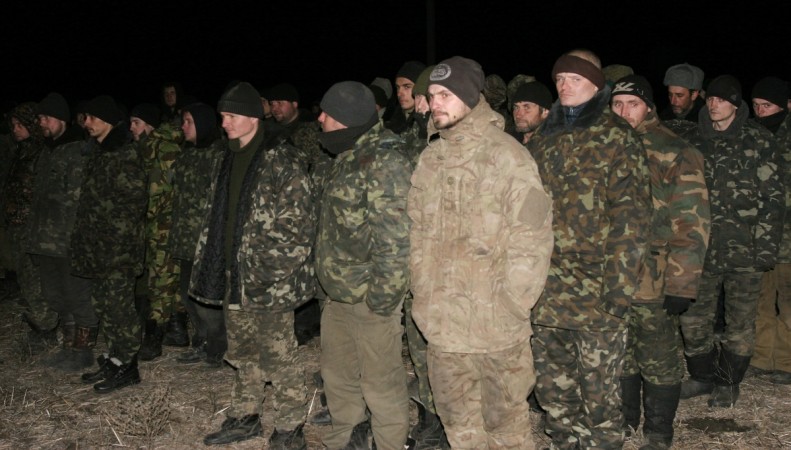 Following the Minsk agreement of 12 February, the Ukranian government and the pro-Moscow rebel forces exchanged dozens of prisoners on Saturday. A week after the announcement of the ceasefire, 139 Ukraine soldiers were freed by the rebels, who in turn got 52 separatist fighters held by the other side.
Confirming the prisoner swap, Ukraninan President Petro Poroshenko tweeted, calling the freed soldiers "Ukrainian heroes". Some of the soldiers swapped had been seriously wounded. A few even had to walk on crutches through a landscape scarred and cratered by months of fighting.
Following the swap, the rebels also agreed to begin pulling back heavy weapons, another key part of the truce, reports BBC. Prior to the rare compliance with the Minsk truce, the US had warned it was considering "serious sanctions" against Russia for grossly breaching the truce.
US Secretary of State John Kerry, during his visit to London, had accused Moscow of "craven behaviour".
"If this failure continues, make no mistake, there will be further consequences including consequences that will place added strains on Russia's already troubled economy," he said.
He added that President Obama would make a decision considering "serious sanctions" against Russia, following breaches of the truce.
The exchange of prisoners is seen as a positive advancement towards maintaining the ceasefire agreement.