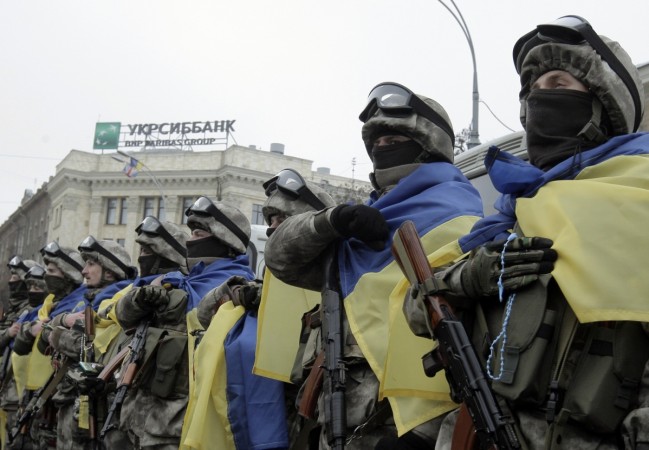 At least 16 civilians have died in fresh clashes in East Ukraine in the last 24 hours, officials from the Ukraine government and the rebels have said.
Five of the casualties took place around the battleground town of Debaltseve while six others died in Donetsk, the rebel stronghold.
Five civilians died in the neighbouring Luhansk region, officials said adding that one person was also killed in the town of Avdiivka, north of Donetsk.
Eighteen people were injured in the fighting that escalated after the so-called "peace talks" between the pro-Russian separatists and Kiev officials collapsed last week, news reports have said.
Fighting raged in the volatile eastern region of the country on Sunday as pro-Russian separatists reportedly used artillery fire while trying to overrun government forces from a strategic rail hub.
The news comes as the United States is said to be mulling the option of supplying Ukrainian forces with defensive weapons and equipment as tensions have escalated in the region over the past few days.
With tensions rising between the pro-Moscow separatists and Kiev, the New York Times quoted US officials as saying that Secretary of State John Kerry and US Joint Chiefs Chairman Martin Dempsey were discussing the possibility of arming Ukrainian soldiers with strategic weapons.
The revelation also comes after US President Barack Obama last week raised concerns over renewed tensions in the region in the face of the rebel offensive that sabotaged a truce between the two sides in eastern Ukraine that lasted for five months.