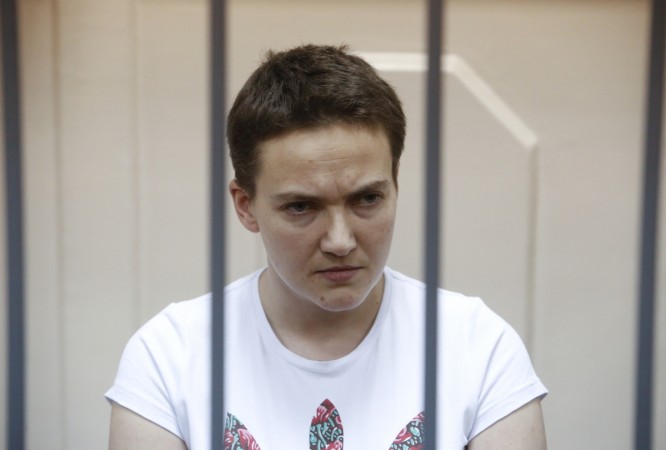 Ukrainian President Petro O. Poroshenko has announced that the Minsk agreement to resolve the Ukrainian crisis also involves the release of Ukrainian pilot Nadiya Savchenko, held in a Moscow prison for her alleged involvement in the deaths of two Russian journalists.
He said the deal envisaged a provision for the 33-year-old pilot's release, while giving details of the agreement, according to The New York Times.
Ukraine's first woman military pilot Savchenko was taken hostage by pro-Russian rebels in connection with the deaths of Russian journalists Igor Kornelyuk and Anton Voloshin, who died in a mortar fire in eastern Ukraine in June 2014.
Her lawyer said that she and many others were wounded in an artillery fight on the day the two two Russian journalists were killed, and claimed that she was captured about half-an-hour before the firing killed the two journalists.
Savchenko was subsequently charged with illegally crossing Ukraine's border with Russia. And although her attorneys maintained that she was taken without her consent, Russian authorities imprisoned her in a prison in Moscow.
The Minsk agreement calls for immediate and full ceasefire in specific districts of Donetsk and Luhansk Oblasts of Ukraine and its strict fulfilment as of midnight on 15 Febuary, 2015; pull-out of all heavy weapons by both sides; proper monitoring of the agreement; release and exchange of hostages, among other things.
A full translation of the text agreed upon by the leaders of Ukraine, Russia, France and Germany, and signed by pro-Russian separatists on Thursday has been published by The Telegragh.