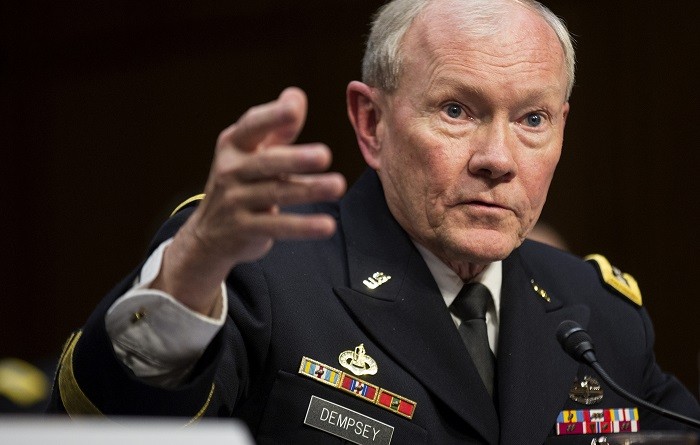 In what appears to be a push by the US military on the controversial question of arming Ukrainian troops, a top US military officer said on Tuesday that the United States must "consider supporting" Ukraine with heavy weapons.
"I think we should absolutely consider proving lethal aid (to Ukraine) and it ought to be in the context of NATO allies because [Russian President Vladimir] Putin's ultimate objective is to fracture NATO," the Chairman of the Joint Chiefs of Staff Gen. Martin Dempsey told the Senate Armed Services Committee during a budget hearing, according to Defense One.
The Obama administration has, on many occasions, expressed its intentions of sending US soldiers to train Ukrainian soldiers, a move that has irked some of its own European allies.
The United Kingdom, however, will send few British troops to Ukraine in the coming days to train Ukrainian soldiers, PM David Cameron said last month.
The White House is still considering the idea of arming Ukraine, and Defence Secretary Ashton Carter reportedly said two weeks ago that he was also in favour of supporting Ukraine with arms.
He has questioned the US government on whether it was doing enough to support the country engaged in war with pro-Russian separatists in the East, reports The Guardian.