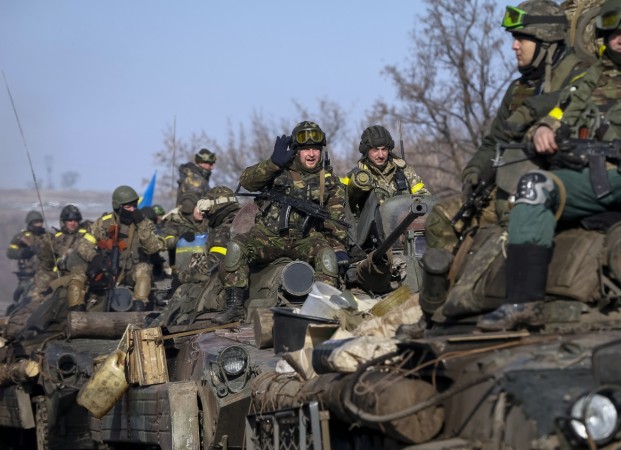 Eight Ukrainian service personnel were killed and 34 wounded in fighting against pro-Russian separatists in the region in the past 24 hours, indicating that the implementation of the Minsk ceasefire agreement is going to be an uphill task.
"Following military action and shelling ... Ukraine lost eight service personnel and 34 others were wounded," military spokesman Vladyslav Seleznyov said, reports Reuters.
"In the Donbass (eastern Ukraine), this night was not a calm one. The enemy shelled positions of the 'anti-terrorist operation' forces with the same intensity as before," a statement by the military said.
Fighting was reported around Debaltseve, a key railway junction linking two rebel areas. Government forces holding the town were attacked by the separatists using rockets and artillery, the statement added.
Rebel-held Luhansk also came under bombardment over night, after the announcement of a truce, reports BBC.
The ceasefire agreement arrived at in Minsk between Ukraine, Russia, Germany and France after 17 long hours of talks is being closely watched by analysts. There is a fear among some that this peace deal will fall apart like the earlier one reached in September.
The EU has warned Russia of further sanctions if the peace deal is not respected. German Chancellor Angela Merkel has said that more measures would follow if the ceasefire is not respected by both sides.