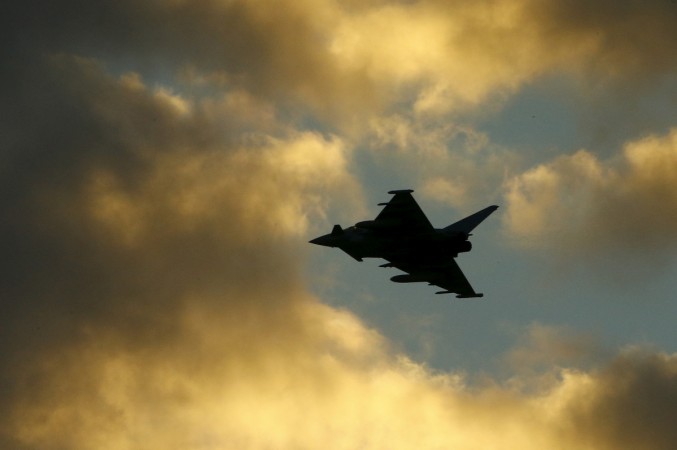 The UK is sending 150 extra troops to Estonia, bringing the total up from promised 650 to 800, to fulfil its commitment to NATO for setting up four new battalions on the eastern flank.
This is the biggest build-up of troops in the region since the Cold War.
The UK is also sending an RAF Typhoon aircraft from RAF Coningsby to Romania, while the troops will go to Estonia.
The US has promised to send troops, tanks and artillery to Poland. Canada, Germany, France and Denmark also promised to send more troops to the Russia border in the wake of Russian aircraft flying close to the British Isles. The aircraft were reportedly part of a fleet that was headed to Syria.
"This month alone, Russia has deployed nuclear-capable Iskander missiles to Kaliningrad and suspended a weapons-grade plutonium agreement with the United States," NATO Secretary-General Jens Stoltenberg said.
He also accused Russia of supporting rebels in Ukraine. However, NATO did not mention if Russia moved nuclear warheads as well.
Russia also withdrew its request to refuel its boats in Madrid on Wednesday after NATO put pressure on Spain.
Three warships were supposed to be refuelled in Spain's North African enclave of Ceuta allegedly on its way to Syria.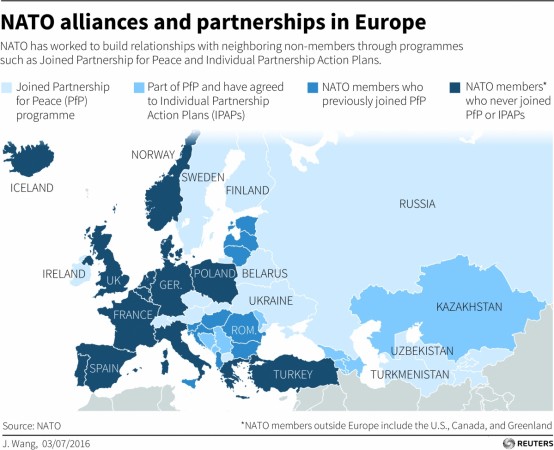 Canada, Germany and other NATO members' pledges came on the same day a Russian warship armed with cruise missiles entered the Baltic Sea between Sweden and Denmark, reported Reuters.
NATO plans to check Russia in the ex-Soviet states of Europe after its annexation of Crimea in 2014. The annexation has been a point of contention between Russia and the NATO states. The organisation intends to build up a 4,000 strong force on the eastern flank as it believes that 3,30,000 troops are stationed on Russia's western flank near Moscow.
While the US had earlier intended to work with Russia in ending violence in Syria, the initiative was cast aside after the US accused Russia of not holding up its end of the agreement.