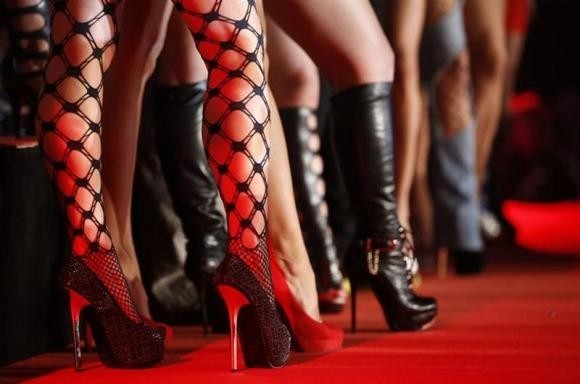 In a shocking protest against the newly instituted censorship on pornographic videos produced in the UK, around 500 people have decided to descend on Westminster and pretend to have sex on Friday.
The protest, which will use the slogan #PornProtest, has plans to stage a shocking "sex Factor" game show in the open and attempt to break the Guinness World Record for 'face-sitting', reports local publication London 24.
This comes after the Audiovisual Media Services Regulations 2014 (AMSR) banned a series of acts from UK pornography including bondage, spanking and other extreme acts.
The AMSA said that these acts were banned because they encouraged people to take part in risky activities at home. But protesters – who have been arguing that acts like 'face-sitting' cannot be potentially life-threatening – have said that the whole censorship is against the fundamental freedom of choice.
"These laws are not only sexist but they taking way people's choices without consent," Chorlette Rose, a sex worker and the woman behind the protest was quoted as saying. "Personal liberty is what we are fighting for on Friday which no one has the right to take away from somebody else."
Charlotte, who has worked as a bondage model and sex worker since the age of 17, is now a sex therapist.
She reportedly said the following about her job: ""I help people with little or no experience in sex, the elderly and disabled and also couples have healthy sex lives through the teaching of sex skills and I love what I do."
#Porn Protest will be Charlotte's first action as an activist, the report said.
The following acts were among those banned by ASMR from UK porn on 1 December:

•Spanking

•Caning

•'Aggressive' whipping

•Penetration by any object "associated with violence" (for instance, a toy gun)

•Urination (known as 'water sports')

•Role-playing as non-adults

•Physical restraint (such as tying people up)

•Humiliation

•Female ejaculation

•Strangulation

•'Face-sitting'

•Fisting