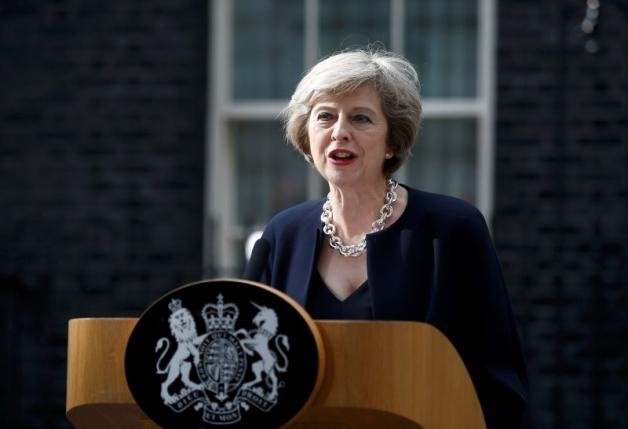 In an unprecedented move, United Kingdom's Prime Minister Theresa May on Tuesday called for an early general election for June 8.
PM May had frequently denied that she would call for an early election, before the scheduled general polls in 2020. Her announcement on Tuesday stunned Westminster.
Read Theresa May's full speech here.
May, in a speech given outside Number 10, said that the Cabinet had agreed to call for an early election. The decision comes after the UK triggered Article 15, officially paving way for Britain's exit from the European Union.
The pound strengthened by almost half a cent against the dollar as May gave her speech, signifying investor relief against earlier rumours of a shick resignation, Reuters reported.
"I have just chaired a meeting of the cabinet where we agreed that the government should call a General Election to be held on the 8th of June," May said in a statement outside her Downing Street office.
"It was with reluctance that I decided the country needs this election, but it is with strong conviction that I say it is necessary to secure the strong and stable leadership the country needs to see us through Brexit and beyond," May said.
The UK PM also said that she would introduce a legislation on Wednesday to pave the way for the early election in June.
According to opinion polls, May's Conservative Party is currently far ahead of its main opposition Labour Party.
May also said that this is the only chance to get over with an elections while the EU was agreeing on Britain's negotiating position on Brexit. She added that the UK government had the right plan to negotiate Brexit, and that there would be no change of course in the separation talks.
Britain, last year, had decided to leave the European Union bloc in a Yes/No referendum held in June, 2016.
"The country is coming together but Westminster is not," May said in her speech. She added that the "division in Westminster will risk our ability to make a success of Brexit".