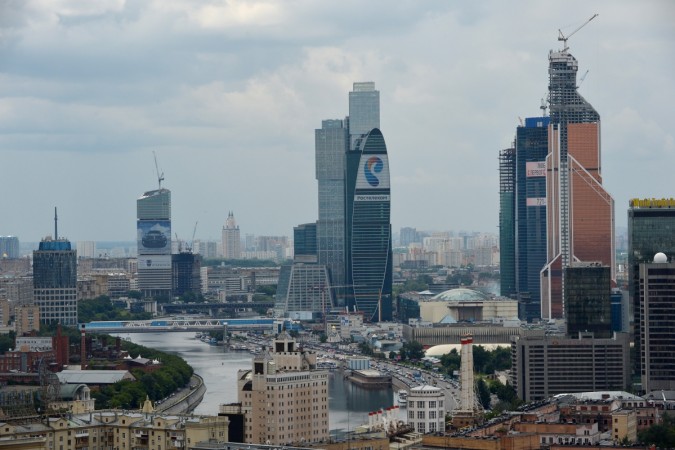 In a startling revelation that is likely to escalate tensions between the United Kingdom and Russia, British defense officials have reportedly said that the UK has been practicing cyber attacks that could lead to a blackout in the Russian capital city of Moscow.
According to a report by the Sunday Times, these cyber attacks are a part of UK's strategy to counter Russia's aggression without resorting to nuclear warfare. Kremlin has of late been accused of meddling with the US presidential elections and is also said to be behind the poisoning of former Russian spy Sergei Skripal in Salisbury.
Speaking of the cyber attack, a senior official told the publication that the process would shut down power supply in Moscow, hence sending a message to Russia about its wrongdoings.
"If they sank our aircraft carrier with a nuclear-tipped torpedo, what is our response? There's nothing between sinking their submarine and dropping a nuclear weapon on northern Kamchatka," the source told the Sunday Times. "This is why cyber is so important; you can go on the offensive and turn off the lights in Moscow to tell them that they are not doing the right things."
Not just that, the UK is also said to be wary of Russian president Vladimir Putin's plans and is waiting to see if Russia takes control of Libya's oil reserves or seizes Estonia's smaller islands.
The step also comes after a series of Russian hackings, one that was said to have been foiled just last week by the Dutch military intelligence with the help of British officials. On October 5, the Dutch government had accused GRU, the Russian military intelligence agency of attacking the Organisation for the Prohibition of Chemical Weapons (OPCW), a chemical weapons watchdog.
"The GRU has interfered in free elections and pursued a hostile campaign of cyberattacks," CNN had quoted Peter Wilson, the British ambassador to the Netherlands as saying. "It is an aggressive, well-funded body of the Russian state. It can no longer be allowed to act across the world... with apparent immunity."
The UK's Foreign Secretary Jeremy Hunt had also warned that there was "a red line" and that "if they try to intervene in the democratic processes of other countries, they will be exposed and there will be consequences."
Keeping in mind Russia's aggression, the British army recently also took part in a massive exercise in the Omani desert.
Meanwhile, Russia awaits the UK's clarification on the cyber attack report and has said that the absence of an official statement gives the message that the report is credible.
"The embassy believes that the Conservative government should immediately clarify its position concerning the United Kingdom's aggressive plans in the cyberspace cited by The Sunday Times newspaper," a representative of the Russian Embassy in London told Sputnik. "The absence of a distinct reaction might signify the credibility of such claims."