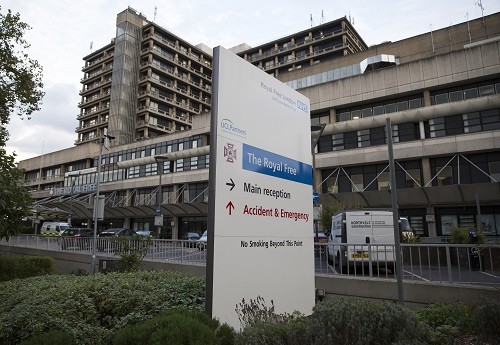 The United Kingdom has transported back one of its military healthcare workers feared to have been exposed to Ebola while treating patients in Sierra Leone.
The patient, who suffered a needle-stick injury while treating an Ebola patient in the West African country, is currently admitted to the Royal Free Hospital in London.
This is the second case of possible Ebola exposure via needle-stick injury reported among military healthcare workers employed in the Ebola-hit Sierra Leone.
The first person reportedly exposed to Ebola through a needle-stick injury in Sierra Leone arrived in England on 31 January. The person is also being treated at the Royal Free Hospital.
Authorities confirmed that there was no link between the two incidents.
"Although we have had 2 similar incidents within a short space of time both appear to be unrelated," Minister of the Armed Forces Mark Francois, said in a news release issued by Public Health England (PHE).
The patients haven't exhibited any symptoms of Ebola till now. The individuals will be kept under observation for a period of 21 days.
Health officials urged the common public not to panic as strict safety measures were taken while transporting the patients. "We can confirm that all the appropriate support is being offered to this individual and that strict protocols have been followed to transfer them back to the UK. We would like to emphasise that there is no risk to the general public's health," Professor Paul Cosford, PHE's Director for Health Protection and Medical Director, said. "Our thoughts are with both of the healthcare workers, and their families, affected at this time."
The possible Ebola exposures come shortly after UK's recent Ebola patient Pauline Cafferkey, was completely cured of the deadly disease. The 39-year-old nurse from Glasgow in Scotland, who contracted the virus while taking care of Ebola patients in Sierra Leone, was admitted to Royal Free London on 30 December. She left the hospital on 24 January after she completely recovered from the deadly disease.