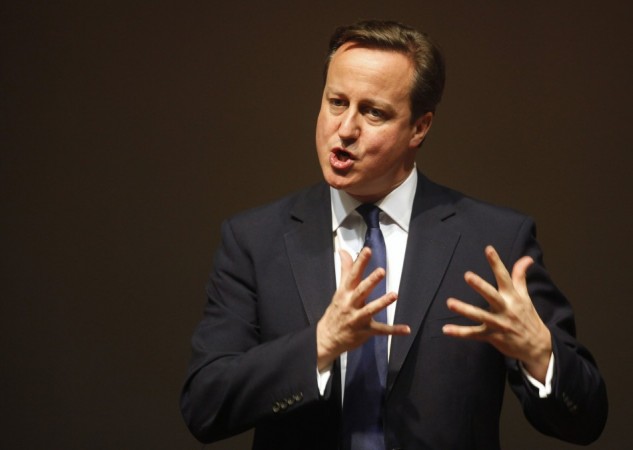 The British government in the last few months has been taking strident steps in easing visa regulations to reinforce itself as a country 'open for business'. Recently, the British Home Department announced that visitors from Persian Gulf Arab states of Oman, Qatar and the United Arab Emirates (UAE) will not need visas to enter the UK starting 2014.
In the last few months, India too has seen an increased British interest to encourage Indians towards the UK. In the second week of November, British prime minister David Cameron, following his visit to India, in a welcome sign decided to scrap the controversial visa bond scheme, under which visitors from some countries including India were required to furnish a financial bond before getting a visa.
Also, there has been a slew of other measures that the British Home Department has introduced in India. As on December 9, it introduced the passport passback program on a pilot basis for the first time in south India. The initiative allows Indian visa applicants to keep their passports with them, while their UK visa is being processed. The move will benefit business visitors.
The beginning of the year saw the British lawmakers introducing several key-measures that aimed to indirectly curb the influx of students and workers, especially from South Asian countries, such as India and China. But now the UK Immigrations Ministry is again relaxing the norms to encourage more visitors.
The British Home Department also has been taking steps towards encouraging the Chinese. Earlier in October, the UK announced that the Visa applications for Chinese visitors entering the country will be simplified. The Chinese nationals visiting the EU will not need to submit separate UK visa applications if they book with selected travel agents, it had announced.
Reports indicate that there has been a gradual decline that is said to have alarmed the British administration. After the Chinese, it is the students from India, who prefer to go to the UK for higher studies. According to reports, there are as many as 40,000 Indian students in the UK.
The measures are part of the concentrated efforts of the British Immigration Ministry's to streamlines the immigration rules in a bid to ease restrictions faced by business visitors and companies that bring foreign workers into the UK. International students are also expected to benefit from the measures.