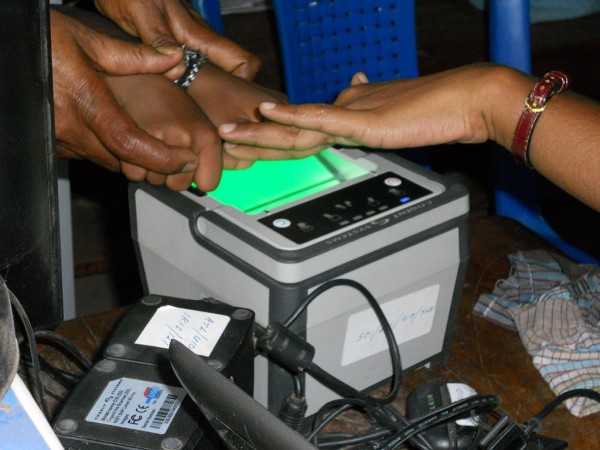 The Unique Identification Authority of India (UIDAI) — the issuer of Aadhaar card and Aadhaar number — is now batting for a "payments system regulator" to prevent conflict of interest and ensure data security.
UIDAI also believes the "payments system regulator" will scale up Aadhaar-based transactions by promoting interoperability and prevent unauthorised uses of biometric data, the Times of India reported.
"In UIDAI's opinion, there is a need for a payments system regulator/observer who can engage with all the system participants without having a conflict of interest in favour of a few participants, and who can work towards scaling up Aadhaar-based transactions," the Ministry of Electronics & Information Technology (MeitY) has informed the finance standing committee of Parliament.
Such a regulator will have the authority and mandate to implement cost-based transaction charges for infrastructure providers and facilitate rules and regulations that encourage interoperability, the government has told the committee headed by Veerappa Moily.
This regulator will further ensure strengthening of legal framework for Aadhaar, which is governed by an Act of Parliament, and also monitor use of data collected by the UIDAI, sources told TOI.
This development comes when the whole country is debating privacy and asking serious questions to the government on the validaty of Aadhaar-linking. Many fears that Aadhaar data could be used for purposes other than authentication of identity.
With such concerns, UIDAI opined that setting up of a payment regulator will add another layer of scrutiny apart from itself.
UIDAI is also worried about the safety of digital transactions among a large section of people, and believes the proposed regulator should monitor and develop rules for digital payments in a scenario that is being constantly transformed by technology.
"The government realises that currently a majority of citizens and merchants are using cash and paper-based modes (cheques and demand drafts) for payments and receipts. In order to inculcate 'behavioural shift' amongst people, there is aneed to create awareness and promote usage of digital payments," the daily quoted MeitY as saying.