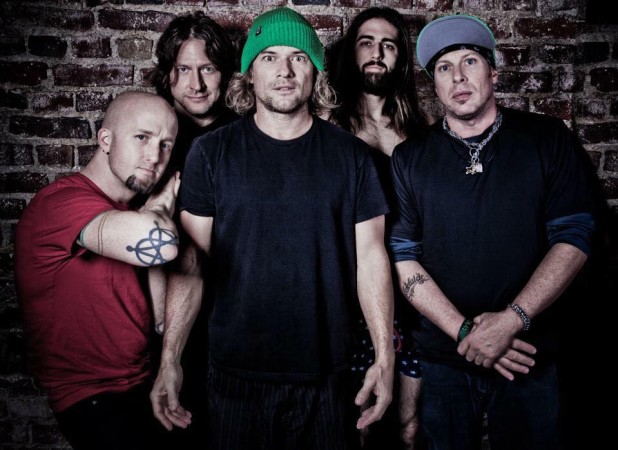 California-based hard rock band Ugly Kid Joe, who became hugely popular in the 1990s, made a comeback last year by releasing their fourth studio album, "Uglier Than They Used ta Be," after a 19-year hiatus. Now the band has dropped a music video for "Under The Bottom," a track from the album.
One of the major collaborations that the band procured for the album was Motorhead's guitarist Phil Campbell. Apart from "Under The Bottom," Campbell lent his guitar playing skills to two other songs, namely "My Old Man" and the Motorhead cover, "Ace of Spades."
"Under The Bottom" is a mid-tempo hard rock/heavy metal track that can remind you of the early days of Ugly Kid Joe when distortion played a major part in the band's music. But it is the clean tone guitar arpeggio breaks that make this song special before it transcends into an up-tempo heavy metal stunner. And then there is of course Campbell's guitar solo that highlights his iconic playing style.
Currently consisting of vocalist Whitefield Crane, guitarists Dave Fortman and Klaus Eichstadt, bassist Cordell Crockett and drummer Shannon Larkin, Ugly Kid Joe were a band whose popularity rose with their singles in the 1990s rather than with their albums. Two of their most well-known singles are "Everything About You" and their cover of "Cats In The Cradle," a song by Harry Chapin.
The band is currently preparing for their Europe tour, which starts with a concert at Glasgow on Oct. 1 and ends with a show at Dublin on Nov. 13. (Buy tickets here)