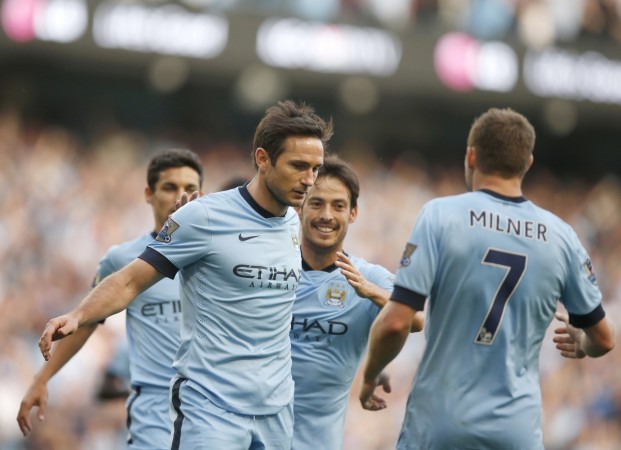 Ugandan footballer, Fahad Musana, is believed to have suffered a heart attack at a video hall immediately after he saw Frand Lampard score for Manchester City against former club Chelsea on Sunday.
The 24-year-old, who played for for army team Simba FC, was watching the game in Bombo Town, when he collapsed after seeing Lampard's equaliser for Man City, that came just five minutes before fulltime.
Musana was an ardent fan of Chelsea and who would do anything for the club. It is believed that the emotional Musana couldn't see Lampard score against his former club and suffered the shock resulting in heart failure.
Musana was playing his second season with the army club and had played the opener against Entebbe in the Uganda Premier League at Nakivubo Stadium on Saturday. The team claimed a 1-0 victory against Entebbe.
Fred Kajoba, Musana's coach at Simba FC, was quite shocked by the news.
"He even trained with us at Bombo military Baracks stadium in the morning of the fateful incident and completed the session well," Kajoba told Kawowo Sports.
According to teammate Gerald Bagoole, Musana did not complain about any health issues prior to the match.
"We trained with him on Sunday morning, had lunch together. When the Premier League matches commenced, he went to watch from near his residence (near Namaliga - Don Bosco) and I also went to a different video hall", Bagoole said.
"He has been a passionate fan of Chelsea and would do anything for the club, apart from gambling."
Musana looked lively and happy at the start of the match when Chelsea took the lead. However, as soon as Lampard scored a goal to bring the game to 1-1, Musana fainted and fell, which concerned everyone in the hall.
"Musana has been a great defender, committed to the game and was a great friend to many", Bagoole said of the deceased.
Lampard, who served Chelsea for 13 years, is the leading goal scorer of the club.