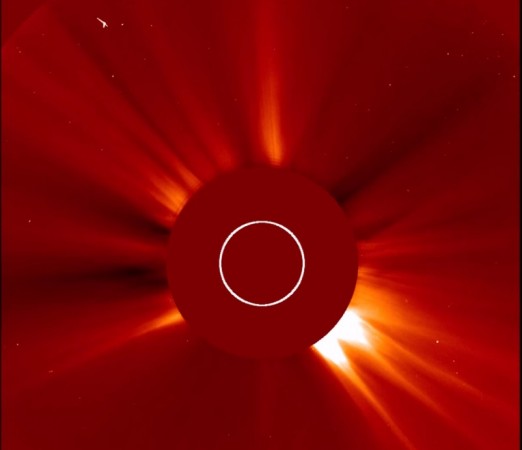 Multiple UFO (Unidentified Flying Objects) were reported spotted at several places off late, and one them was strange bizarre lights hovering in the skies of Russia's Astrakhan region.
The strange lights were positioned close to one another and appeared to "remain almost stationary as they shine brightly against the darkening sky," according to a report by Mirror, which obtained the information from YouTube video.
In the video footage taken by an onlooker, the lights are seen shining brightly, and some viewers on YouTube are of the opinion that it is the sign of existence of aliens. However, some are of the opinion that it's lights emitted by lanterns.
Meanwhile, it is reported that something mysterious was caught on surveillance video at the U.S. Space Walk Hall of Fame Museum on Pine Street in Titusville. An orb-shaped object appears and disappears suddenly in two videos, according to WKMG News.
"We can't explain it, nor can the fellas who put in the system for us," Charlie Mars, president of the museum, was quoted as saying by WKMG News.
"There are many items in here that were brought in by people who are no longer with us," added Mars, admitting that lights and air conditioning were turned off on both the occasions. "They could be coming back to check on it."
Interestingly, some are even of the opinion that the historic 100-year-old building could be haunted.
"We have had a number of things like that have occurred in the past 10 or 12 years that we didn't have an explanation for," said Mars. "We love having something come in unexplainable," said Mars. "It gives us a chance to interchange with each other and talk about what it could possibly be."