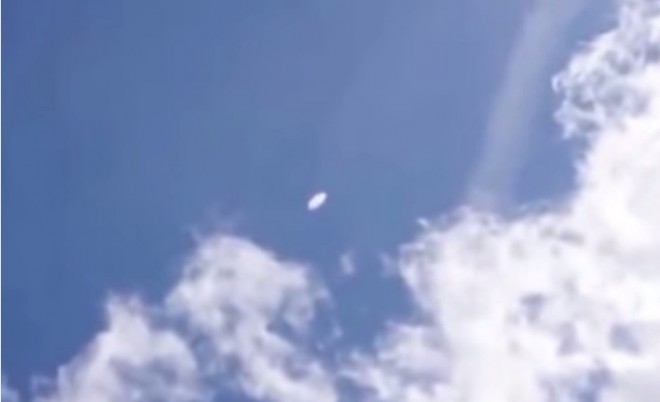 Crew members from Australia's TV production while shooting for their programme, captured the sightings of two unidentified objects (UFO) hovering over Queenstown, New Zealand. The crew was in New Zealand to shoot for the seventh season of "Colour In Your Life" series.
The sightings were captured on 3 April 2014, while producer and presenter Graeme Stevenson along with director Sophia Stacey were filming for the first episode of the series. But it was only when the crew started reviewing the edited footage, they noticed two mysterious objects flying.
A press release was issued by "Colors In Your Life" on Monday 12 May, to explain the filming of the UFO sighting.
"In the past week, when editing of the episode was complete Graeme noticed something strange in a wide shot - two objects travelling from left to right of the screen at great speed. When the images were slowed to a frame by frame sequence you could see the shapes emerge from the trees and move across the sky, eventually disappearing." explained 'Colour in Your Life' in the press release.
The programme uploaded the video of the UFO and few people considered the objects to be birds emerging from trees and quickly passing through the blue sky. But "Colors In Your Life" responded to the possibility in their Facebook page stating that "From the trees to where I was on the bike is about a half a kilometer. If you look at the speed in real time, that means that if it were birds they would have accelerated to about 4,000 kilometers an hour in one second."
Graeme Stevenson made a Google search on "UFO sightings" and discovered that similar sighting were captured in Holland the same week the "Colour In Your Life" crew recorded the UFOs.
Check out the video of the UFO sighting by "Colour In Your Life" crew members titled "Amazing UFO's in the skies of New Zealand."