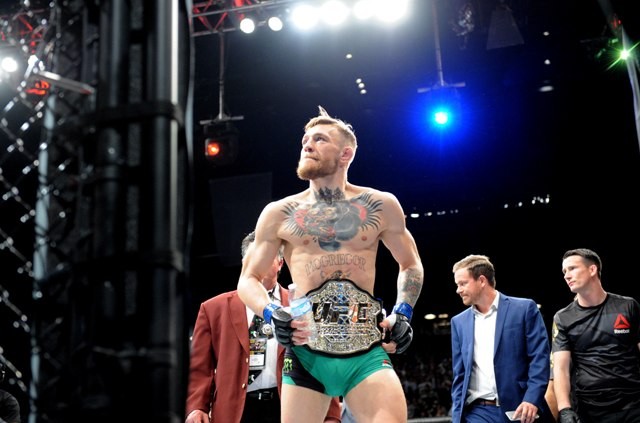 It's all set! Mixed Martial Arts (MMA) fans would not have to wait too long now to witness UFC's breakout-star Conor McGregor in action once again inside the octagon. He is set to fight again in November this year. The Irishman will take on Lightweight champion Eddie Alvarez in the main event of the first-ever UFC PPV (Pay-per-view) in New York.
McGregor, 28, fought last against Nate Diaz at UFC 202 in August and came out on top after recording a unanimous decision win in their welterweight match. The two had earlier also fought this year at UFC 196, where Diaz had emerged the victor.
Now that he has bagged a 1-1 result against Diaz, McGregor is turning his attention towards the UFC lightweight title once again. It was at UFC 196 that the Irishman was officially scheduled to take on Rafael dos Anjos, the then lightweight champion, for the title, but a foot injury ruled the Brazilian out of the fight.
McGregor will now once again attempt on becoming the first-ever simultaneous two-weight world champion in the biggest event in UFC history. He won the UFC featherweight championship last year after defeating Jose Aldo and the two are set for a rematch for the title; the date and venue of the fight however is not decided yet.
Alvarez, 32, became the UFC lightweight champion after defeating Dos Anjos at a UFC Fight Night event in July this year.