UFC featherweight champion Jose Aldo suffered his only loss in the UFC to Conor McGregor and while that might turn out to be the only loss of his career, the Brazilian was completely humiliated in that fight. He was knocked out cold in 13 seconds of the very first fight round and although he wanted an immediate rematch as he described that fight as not a real fight, things have changed since then.
Since that loss, Aldo went on to win the interim UFC Featherweight Championship after defeating Frankie Edgar and was then promoted to champion after McGregor was forced to vacate the title. The Brazilian is now set to face interim titleholder Max Holloway at UFC 212 to unify the title.
Also read: Conor McGregor could retire from MMA after Floyd Mayweather fight
While the Brazilian has been keen to get a rematch against McGregor, the Irishman went on to dominate the lightweight division too as he defeated Eddie Alvarez to win the lightweight championship. And now with UFC fans still hoping to see the two of them square off inside the octagon again, Aldo dismissed any hopes of that ever happening.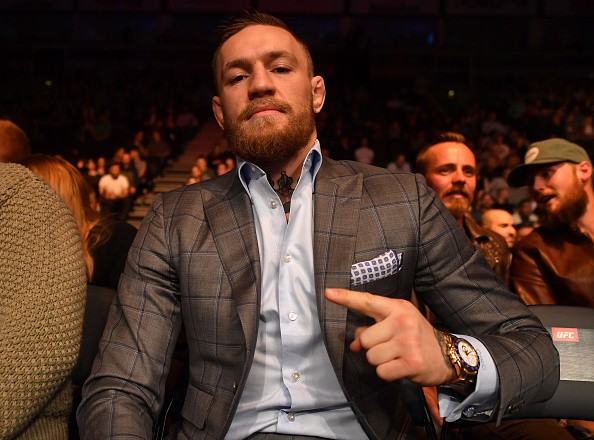 "Everybody still asks me if I want or if I don't want to fight him again. That's not up to me. That's up to the UFC, and we know it will never happen. I don't even know if he will come back to fight. The UFC tried to do a second fight and he didn't want it, didn't accept it, because what happened will never happen again," MMA Fighting quoted Aldo as saying.
The Brazilian feels that even if he were to move up to the lightweight division that fight would never happen and is instead focusing on dominating the featherweight division at the moment. While McGregor and Aldo might never square off inside the octagon, there is a chance they could meet inside a boxing ring to settle their feud.
The featherweight champion mentioned that he was interested in perusing a career in boxing and has reportedly already told UFC President Dana White about it. With McGregor currently pushing for a boxing match against Floyd Mayweather, there is a big chance that we could see Aldo vs McGregor in a boxing match.
It's still too early to tell what might and might not happen between McGregor and Aldo but one thing's for sure is that the UFC fans around the world would definitely want to see them fighting again be it inside the octagon or a boxing ring.