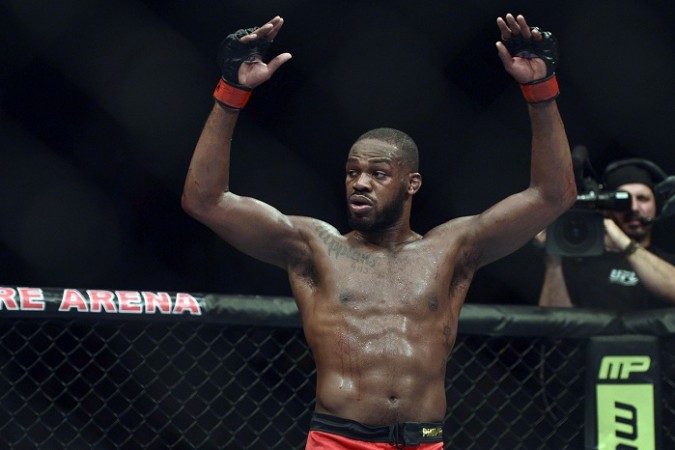 UFC fans around the world will be getting really excited as one of the fiercest rivalry and one of the most anticipated rematches in UFC could be happening soon. If reports are to be believed, then Daniel Cormier and Jon Jones' rematch could finally happen with reports hinting that the UFC wants them to fight at UFC 214 on July 29 in Anaheim, Calif.
Earlier this month, Cormier defeated Anthony Johnson at UFC 210 and after the fight he had a few words to say to Jimi Manuwa, who is the other fight in contention to face him. Earlier this week, Cormier made it clear on social media that he was willing to face either Jones or Manuwa next, but it looks like the UFC decided Jones would be the perfect opponent considering how they left things the last time.
Jones defeated Cormier via submission at UFC 182 way back in 2015 and the UFC have been trying to get the two for a rematch since then, but it kept getting delayed for a number of reasons. However, later that year Jones was stripped of the UFC Light Heavyweight Championship after he was involved in a hit-and-run accident.
While Jones was busy clearing his name in court, Cormier made the most of that situation and won the UFC Light Heavyweight title during that time, but withdrew from a potential rematch against Jones due to a leg injury in 2016.
Checkout Daniel Cormier taunting Jimi Manuwa and Jon Jones.
Then the two were set to face off at UFC 200 but Jones was ruled out after he tested positive for two banned substances that landed him a one year suspension. His suspension is set to expire on 6 July and even if they do square off this time, it's highly likely that it won't be the main event of the night.
Following his suspension, UFC president Dana White said that Jones will not be headlining any event until he gets his act together stating that after he withdrew from UFC 200, he cost the UFC a lot of money.
Everyone would have expected Jones to get at least one fight under his belt before he takes on the champion but given their rivalry, the UFC are determined to make this fight happen. During their weigh-ins at UFC 182, they almost started a brawl in the lobby of the MGM Grand in Las Vegas and considering that Cormier never got a chance to avenge his loss, he too will be determined to get inside the octagon with Jones.
No official confirmation has been made by the UFC and either of the fighters, but even if the fight does not happen in July, a rematch between the two will happen soon and Jones will certainly have to discipline himself if he is to live up to the greatest of all time tag.
Checkout Daniel Cormier and Jon Jones fight at UFC 182 weigh-in.