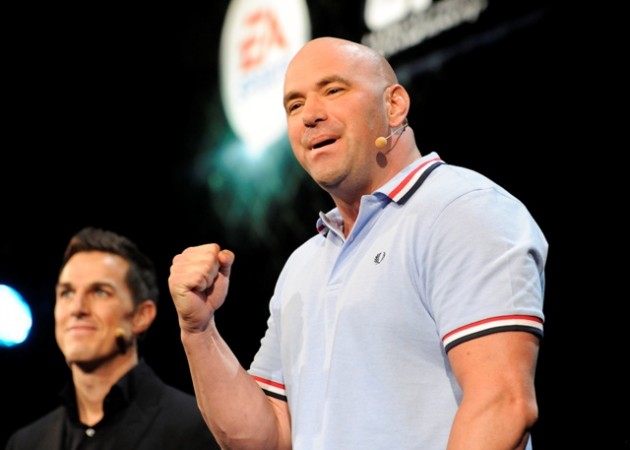 New York is the only state in the United States where the combat sport of Mixed Martial Arts (MMA) is illegal. Although fighters, fans and even certain section of politicians have raised their voices on this over the years, nothing really has convinced the New York State Assembly to approve MMA.
Things are about to change now, however. We could possibly be witnessing a UFC event at New York's famed Madison Square Garden by the end of this year, more precisely, November 2016, according to Newsday.
According to the report, New York State Assembly speaker Carl Heastie has said Tuesday that there will be a vote in the assembly some time next week to ascertain whether MMA can finally be legalised in the US state, where the ban on the sport has been on effect since 1997.
The New York State Assembly have never voted on legalising the sport for the previous seven years, although the NY state senate have kept passing the MMA bill. This year however, MMA Fighting have claimed that the MMA bill could successfully be passed as the bill has received a lot of support from the Democrats in the Assembly.
The bill needs 76 votes to successfully pass in the New York State Assembly and it is believed that about 80 Democrats will be voting in favour of the bill to legalise MMA in the State.
The signature of the Governor of New York, Andrew Cuomo, will be the final stop before an MMA event takes place in the US state.
"This is a big step forward for MMA, the athletes and the huge fan base the sport enjoys in New York, however, there are still more steps before New York finally crosses the hurdle to legalise professional MMA," Michael Britt, UFC vice president of global business development and government relations, was quoted by the American newspaper.
"We look forward to working with the chairs of the committees and all Assembly members to provide them with any information they may need as they address the bill to legalize and regulate MMA," he added.
UFC chairman Lorenzo Fertitta has also, meanwhile, reportedly said that there will be four fight cards for the first three years across New York, once the sport is legalised in the State.