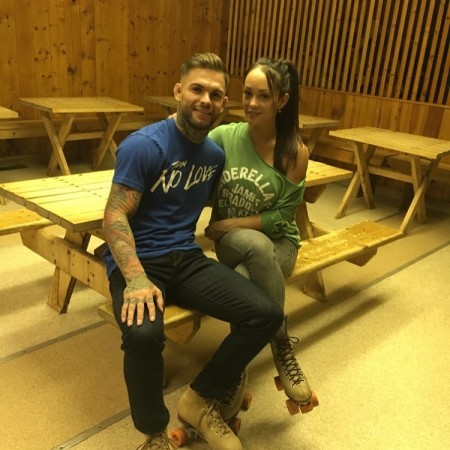 UFC Bantamweight champion Cody Garbrandt is a show-stealer inside the octagon with several tricks up his sleeve. We don't know much about his off-field life, but from what we have gathered, it's safe to assume that the 25-year-old American oozes charisma so much so that his personality has been compared with Conor McGregor– the most entertaining UFC superstar at the moment.
Garbrandt (11-0-0 MMA record) took to Instagram on Easter 2017 to post a stunning picture of him and his girlfriend Danielle Pimsanguan (Danny Pimsanguan), straight from the Wet Republic Ultra Pool from the MGM Grand in Las Vegas.
While the UFC fighter donned a casual V-neck grey t-shirt and a pyjama, Danielle looked smoking hot in a barely-there red bikini.
As expected, the pic received a lot of likes and some users have offered Garbrandt a couple of relationship lessons in the comment section.
Garbrandt's girlfriend Danielle Pimsanguan
Born: June 23, 1986 in Orange County, CA.
Profession: Model at Wet Republic
Garbrandt had dated fellow UFC Strawweight fighter Paige VanZant in the past.