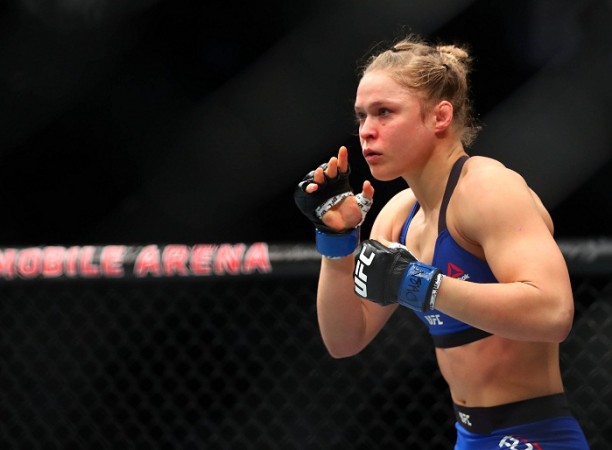 Ever since Ronda Rousey got completely destroyed at the hands of Amanda Nunes at UFC 207, a lot of people have given their opinions as to what the former UFC bantamweight champion should do next and UFC heavyweight fighter Ben Rothwell has given his in a recent interview.
Also read: Look who challenged Conor McGregor to a fight
Ben Rothwell initially criticised Ronda for avoiding the media following her loss to Amanda Nunes stating that it's because of the media that this sport blew up and came to where it is that all the fighters need to work together to promote the sport.
"It's taken (me) only 17 years to figure this out, because we need the media and if the fighters ever forget that the media is the reason we are here. I fought in the dark ages. The media's the only reason the sport survived," mmajunkie.com quoted Rothwell as saying.
"This sport was going to get banned at one time and I was there for all that (expletive). I didn't fight for fame and money. I fought because I love to fight and the media is the reason this thing blew up and got where it's at. We do all need to work together. We're a team in this thing," he added.
He also went on to criticise the fact that Ronda Rousey might retire from the sport. He said that she needs to come back stronger and if she does decide to retire after just two losses she never really was a champion.
"What matters is now. What's she going to do now? What matters is six months from now if she walks away from the sport and never fights again, she never has to have her name brought up again. If she can't come back from everything she's been through and being put on such a high pedestal and making waves, then she loses two fights and she doesn't come back from that? Well, then she's a loser and she never was a champion," Rothwell said.
Rothwell's last fight was way back in April 2016 where he lost to Junior dos Santos and now he has put out a tweet stating that he is ready to challenge Michael Bisping and Tyron Woodley to a 2 on 1 fight and wants both of their titles.
Here is a the tweet where Rothwell challenged the duo