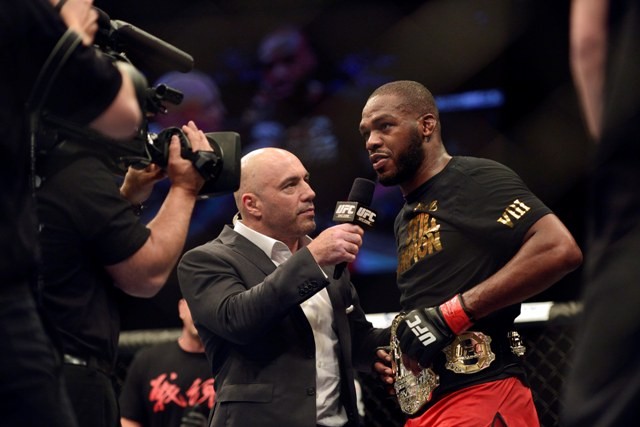 UFC 200 has got a new headliner. Light Heavyweight champion of the world Daniel Cormier faces former champion Jon Jones for the title in the pay-per-view (PPV), scheduled for July 9 at the T-Mobile Arena in Las Vegas.
The announcement was made by UFC President Dana White on Wednesday.
Jones won the interim title only last weekend after bagging a unanimous decision win over Ovince Saint Preux (OSP) in the main event of UFC 197. After winning the fight, he refused to flaunt the title as he said the interim one was not the real championship. Cormier, sitting in the commentary desk during the fight, mentioned he was ready to take on Jones in UFC 200.
With both men gunning for the fight, UFC have finally decided to get the rematch between Jones and Cormier confirmed for the Mixed Martial Arts (MMA) promotion's landmark event.
"UFC 200 has been, uh, interesting to say the least, putting this thing together," White was quoted by MMA Fighting as saying on Wednesday's "Good Morning America" show. "There's been some crazy things that have gone on. Some ups and downs.
"Jon Jones just fought on Saturday night and won his fight against OSP. He's been out for 15 months, and now he's back, and he wants his light heavyweight UFC title back. So the main event will be Daniel Cormier versus Jon Jones."
Jones was originally scheduled to take on Cormier in the main event of UFC 197, but an injury forced the champion to pull out of the match. Saint Preux was then zeroed in on by the UFC as Jones' opponent in the fight card.
The announcement also brings a rest to rumours and questions if Conor McGregor would indeed return to the fight card to face Nate Diaz. The Irishman had posted a tweet just days back saying he will still fight in the event, but White said the statement from the Featherweight champion was a complete hoax.
Diaz, too, revealed his plans of going on a vacation if his rematch against McGregor didn't formalise.