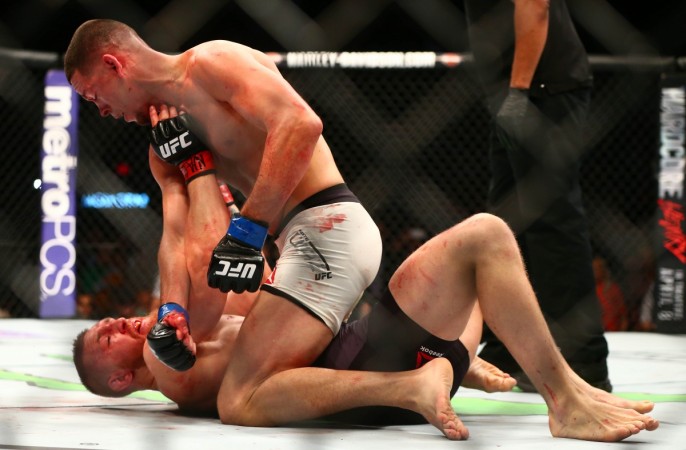 Conor McGregor may have called-off his one-day retirement from the UFC, but he is not really expected to get his rematch against Nate Diaz back in UFC 200. UFC officials are believed to be visibly upset with the decorated Irish MMA fighter.
According to TMZ Sports, the MMA promotion was willing to offer McGregor a whopping paycheck of £7 million ($10 million) for his headline fight in UFC 200, to be held at the T-Mobile Arena in Las Vegas on July 9. Not only that, they were also ready to offer the Irishman a private jet to travel from Iceland to Vegas for the UFC 200 media day, scheduled this weekend.
The UFC Featherweight champion was also told that the officials would be setting up a gym identical to his Iceland training centre and it would ready for training as soon as he landed in Las Vegas.
McGregor, however, refused to accept the offer and an irate UFC President Dana White mentioned soon that the 27-year-old fighter will not be a part of UFC 200. White instead suggested that the UFC is in the lookout for new opponents for Nate Diaz prior to the landmark event.
"I didn't want Nate to get screwed up in this whole deal and not have the opportunity to fight on this card," White was quoted as saying by Sports Joe. "We talked to Nate. We threw out some opponents and we'll see what happens."
McGregor, in a detailed Facebook post, stated on Thursday that he was willing to put his entire focus on the rematch with Diaz in UFC 200 and was not at all interested to participate in the promotions ahead of the fight. "I am paid to fight. I am not yet paid to promote. I have become lost in the game of promotion and forgot about the art of fighting. [sic]," said McGregor.