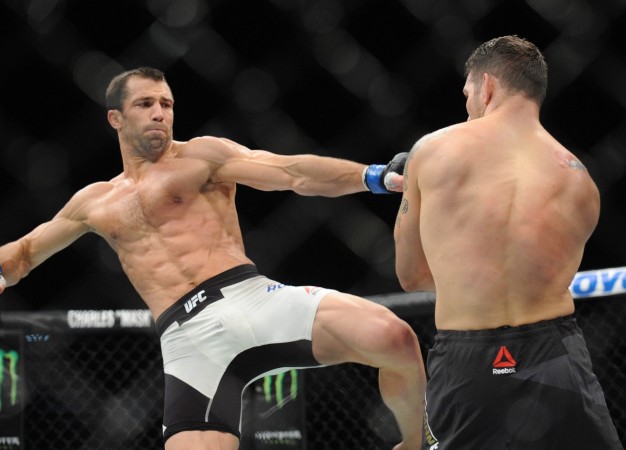 Update: Michael Bisping will battle against UFC middleweight champion Luke Rockhold in the main event of UFC 199, scheduled for June 4 in California, the confirmation has come from the UFC.
Original story: Former UFC middleweight champion Chris Weidman has been forced to pull out ahead of his headline bout for the title against Luke Rockhold, scheduled at UFC 199. The injury is undisclosed and it has been reported that Weidman, 31, is avoiding a surgery but is seeking multiple medical attention.
The UFC are however keen to keep the middleweight championship on the line for the UFC 199 headliner, and are trying to find a replacement for Weidman.
Michael Bisping, currently the No. 4 ranked UFC middleweight fighter, meanwhile, has expressed his interest to step in for Weidman and challenge Rockhold for the title. What makes it more intriguing is the fact that Bisping and Rockhold have also got into a war of words on twitter ahead of a possible showdown between the two.
For the record, Bisping, 37, has never held the UFC middleweight title, nor has he managed to defeat Rockhold in the past. The Englishman, however, is on a three-match winning streak, and his latest fight inside the octagon turned out to be a unanimous decision win over the legendary Anderson Silva in February this year.
"Bisping few things I enjoy more than shutting your mouth. The pleasure would be all mine, again [sic]," retorted Rockhold to a comment from Bisping, showing interest to take the fight.
The co-main event of the PPV (pay-per-view) features a bantamweight championship bout between the champion Dominick Cruz and the challenger Urijah Faber. UFC 199 is scheduled to take place on June 4 in California.