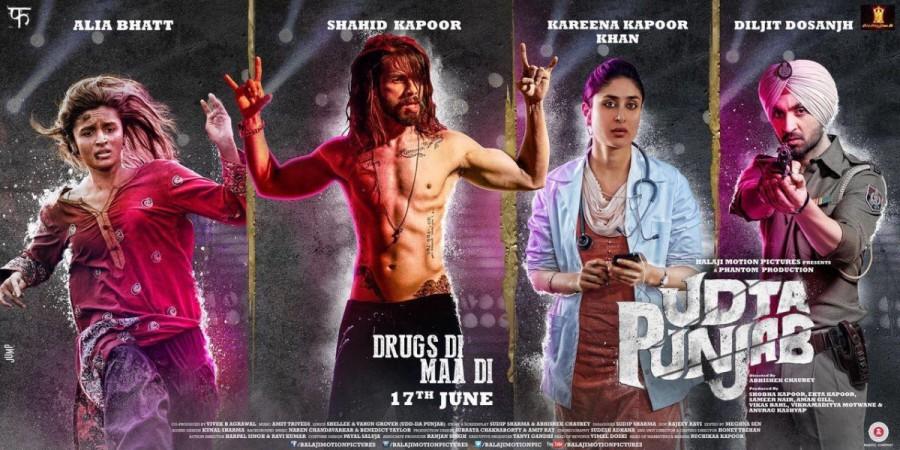 The Bombay High Court has announced its verdict on the battle between "Udta Punjab" team and the censor board. The high court has announced its verdict in favour of the makers of the film, asking the censor board to pass it with just one cut and a fresh disclaimer.
While the Central Board of Film Certification (CBFC), headed by Pahlaj Nihalani, had recommended as many as 13 cuts in "Udta Punjab," the Bombay HC has said that the film will be passed with just one recommended cut.
The court in its verdict has said that the only the scene in which Shahid Kapoor's character Tommy Singh is seen urinating in front of a crowd will be deleted and a fresh disclaimer will be made. Also the court has ordered the censor board to issue "A" certificate to the movie in two days. The board asked for a stay in the movie but the court refused the plea.
Directed by Anurag Kashyap, "Udta Punjab," starring Shahid Kapoor, Alia Bhatt, Kareena Kapoor Khan and Diljit Dosanjh, is based on the issue of drugs in the state of Punjab.
The makers of the movie are very delighted with the verdict and are planning to release "Udta Punjab" on its scheduled date of June 17.
The makers of the upcoming film have been getting immense support from the Bollywood fraternity ever since the censor board brought up issues with regard to the movie. The film's co-producer, Madhu Mantena Verma, said that the verdict will benefit the whole film industry and not just them.