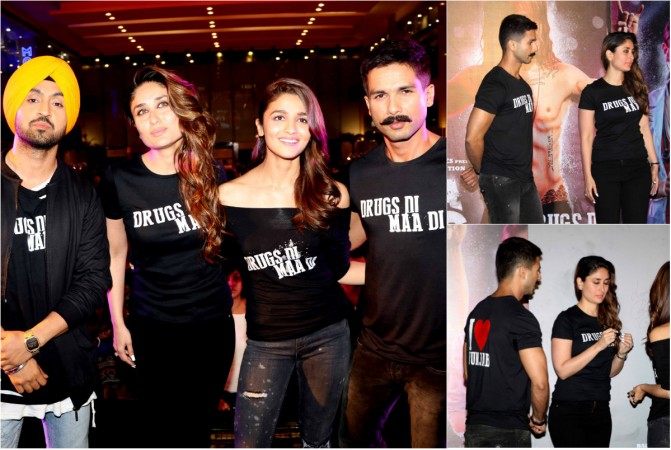 Shahid Kapoor and Kareena Kapoor Khan were decidedly awkward about each other's presence at the "Udta Punjab" trailer launch, and also refused for a photo-op together. The actor explained why they didn't want their pictures taken.
"Just tell me how is it decided that two people feel awkward. That we were looking at each other in a particular way? What you did find awkward? Because if I and Kareena click pictures together then people will just write about it and keep talking about it only," Shahid told the DNA.
The young actor recently said that he is open to the idea of working with Kareena. Shahid said he will always say yes to working with her, but he doesn't like to think or talk too much about it, IANS reported.
The star comes across as someone who is extremely sorted and has moved on from the past. These petty issues don't usually come in the way when preparing for a grand event. Shahid is excited about being a father soon and is prepping for it.
"I am really excited and looking forward to it. It's a really nice feeling. It will be a new responsibility. From being an independent individual, you become part of a family and of a wonderful unit. So you feel responsible not just for yourself, but for others as well," the news agency quoted him as saying.
In other news, "Udta Punjab" opens in theatres on June 17 and stars Alia Bhatt and Diljit Dosanjh in key roles.