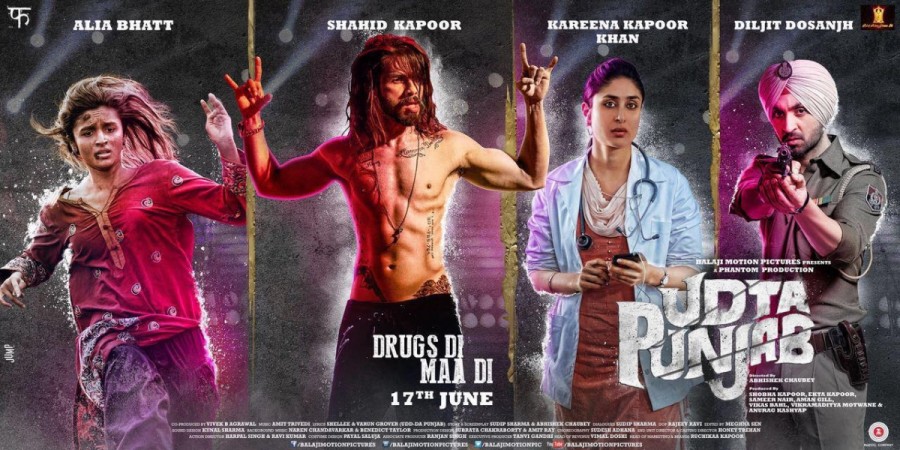 The much-awaited first song from "Udta Punjab," "Chitta Ve," is finally out. The track has been written by Shailendra Singh Sodhi aka Shellee of Agnee fame, composed by Bollywood music composer Amit Trivedi and sung by Babu Haabi , Shahid Mallya & Bhanu Pratap.
Lyrically, the song talks about leading a carefree and hedonistic life while indulging in excessive substance abuse. This was expected as the film is based on the life of an influential Punjabi rockstar, Tommy Singh, who indulges in substance abuse himself and sings about his hedonistic lifestyle.
The music arrangement of "Chitta Ve" aptly reflects the basic idea that its lyrics try to convey. The song sees Trivedi churning out something unlike anything he has composed before. The first few minutes of the track gives out a progressive house influenced electronic dance music vibe that is blended with Punjabi rap/hip hop-style vocals. This initiates the overall foot-tapping groove of this up-tempo number.
Halfway into it, the song goes into a steady beat and gives out a sound that takes influences from psychedelic trance, Goa trance, dark techno and alternative dance music. Some of the most intriguing aspects of "Chitta Ve" are the synth tones, the heavy bass tones and the arpeggios used in it. They are sometimes lush and sometimes shrill. Another commendable aspect is the track's stereo spacing. Certain sounds are placed in such a way that it gives out a hint of minimalist techno music popular in the 1990s.
In an interview with International Business Times India, Trivedi had hinted about the musical direction he has taken with the soundtrack of "Udta Punjab." He had explained to us that he had to take influences from psychedelic trance and its related genres, when he started composing for the film as it is a crime thriller that requires a dark soundtrack. (Read the full interview here)
Now that "Chitta Ve," which defines the direction Trivedi has taken, is released, a lot will be expected from the entire soundtrack.