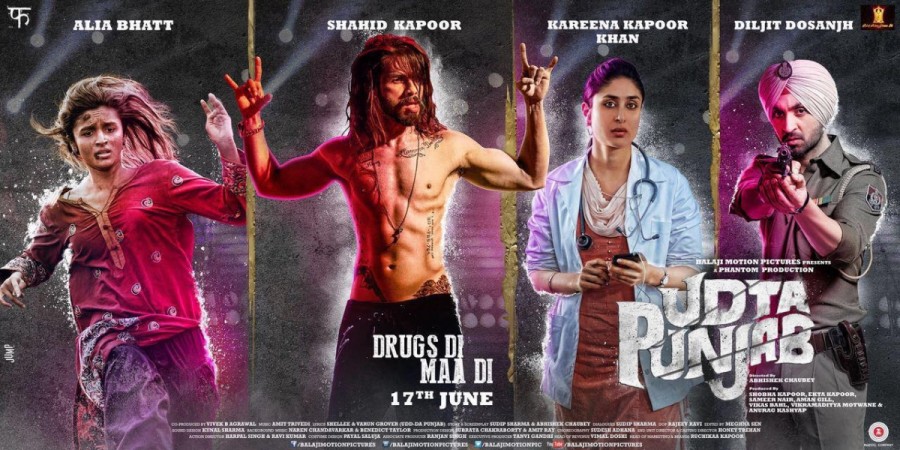 "Udta Punjab" has been in news these days over the controversy surrounding extensive censorship of the movie. Like many others in Bollywood fraternity, film-maker Bejoy Nambiar too has expressed his concern at the "unfair" cuts that have been offered by Pahlaj Nihalani-headed Central Board of Film Certification (CBFC).
In an exclusive interview with International Business Times, India, Bejoy said that a rating system should be introduced that would help audience decide which movies to watch and it should not be decided by just one "biased" person.
"It's high time we go for a rating kind of an approach. Rating will help us decide what we should and what we should not watch, rather than the censor board unanimously deciding what is the content that we should be allowed to watch," Bejoy told IB Times, India, when asked to comment on the ongoing fight between the makers of "Udta Punjab" and CBFC.
A rating system is used to classify films with regard to suitability for audience in terms of adult content like sex, violence, drugs, etc. Such movie rating system is mostly popular in the West.
"In the last couple of years we have been seeing various movies facing the same trouble and 'Udta Punjab' has reached the boiling point. The audience is being deprived. They are forced to watch films that only the censor board chief thinks we should watch now. It is restricting film-makers all over," he added.
"I am glad that the entire fraternity is standing up against this and I hope it brings a positive change because it is detrimental for all of us and it is not about just one movie. We should have the freedom to express how we feel, how a film should be made and let the rating system decide what we should watch, rather than one biased person decide what we should watch," Bejoy said when asked if the Bollywood fraternity coming together as a whole will bring about a change in the system.
Expressing annoyance at the huge number of cuts advised by the censor board, the "Wazir" director said: "The number does not matter. At the end of the day if the content is being diluted to such an extent, there is no point in putting forward a movie. If the content is not like how the film-maker wanted it to be then there is no point making it. How come the trailer was passed and now suddenly they are saying that Punjab is not allowed. I find that very weird."
Responding to the question if the censor board issue may work as free publicity for "Udta Punjab," Bejoy said: "The filmmakers did not do anything for publicity. They are voicing a concern which is genuine and everybody has been voicing it for some time that the censor board has to revive its way of censoring films."
Directed by Anurag Kashyap, "Udta Punjab" is based on the issue of drug abuse in the state of Punjab. The film features Shahid Kapoor, Alia Bhatt, Kareena Kapoor Khan, Diljit Dosanjh and is slated to be released on June 17.