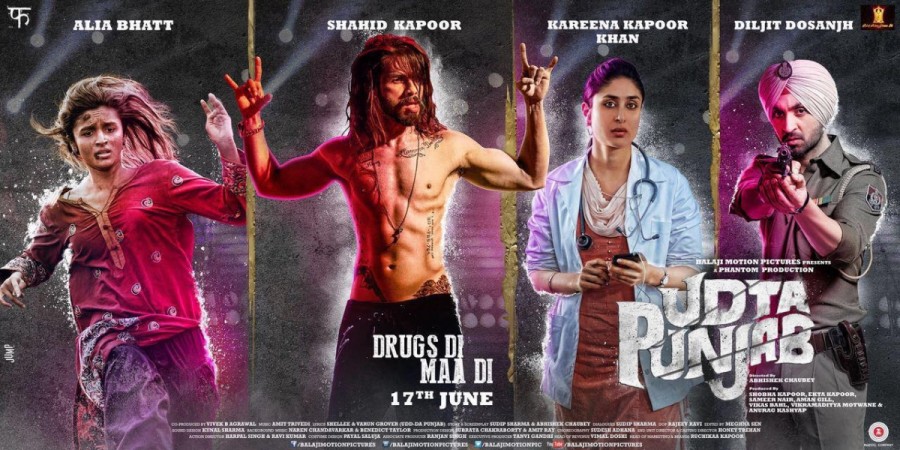 Shahid Kapoor's Tommy Singh in "Udta Punjab" is a rockstar and drug addict. He sings, swears and sniffs. The Central Board of Film Certification (CBFC) has refused to certify as it has a problem with the excessive swearing and drug abuse scenes in the film.
While some say the makers have taken the matter to the Film Certification Appellate Tribunal (FCAT) after failing to convince the Examining Committee (EC), others are of the opinion that the team may move to the Ministry of Information and Broadcasting and wait for their suggestions.
According to NDTV's sources, the ministry may not come in handy because they apparently never intervene in such matters. Producer Anurag Kashyap is slightly dodgy about approaching FCAT as he may have to accept cuts, which will take away from the story, the news channel reported.
Adding dimensions to the story, a source close to the project told Mid-Day that the team is okay with the "A" certification, but wants the snips to minimised. "The makers have no problem with the adult certification, but they want to get an all-clear with minimum cuts or else the film will be reduced to a mere 20 to 25-minute product. So, they have decided to move to the tribunal and wait for their suggestions," the well-placed source further elaborated.
What's strange is the Board members are divided in their opinion of the certification. While CBFC CEO Anurag Shrivastav said the ruckus is unnecessary adding that after EC's meeting finished inconclusive, the "Udta Punjab" makers went to FCAT. A Board member told the Indian Express: "It was surprising to everyone within the board that the promo didn't have to face a serious snip and Nihalani, who has earned a reputation for his 'sanskari' stand, let it pass. But if that was cleared, why is there a problem with the film?"
To open in theatres on June 17, the film is directed by Abhishek Chaubey and stars Alia Bhatt, Kareena Kapoor Khan and Diljit Dosanjh.