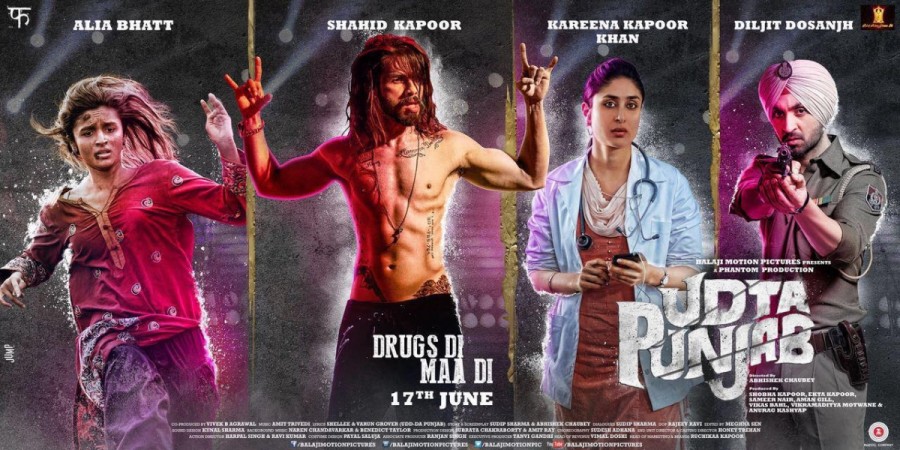 The Mumbai Police arrested a Delhi resident on June 22 for illegally uploading "Udta Punjab" on the internet. This is the first arrest after a complaint was lodged with the cyber police on June 15 by the film's makers.
According to a senior officer, the accused, Deepak Kumar, was brought to the office of Mumbai Police's cyber cell on Wednesday, the Press Trust of India reported. The 25-year-old reportedly owns a website, "allzmovies.in," in which he uploaded the Abhishek Chaubey directorial.
It was said that the movie was stolen and the censor board had no link with the leaking of the film. The report suggests that the officer further said the movie was subsequently uploaded on the website by user robby007.
After interrogating Deepak, the police found out that the accused was actively involved in leaking of the movie, "Udta Punjab." He was booked under relevant sections of IT Act as well as under Copyright Act, PTI reported.
Starring Shahid Kapoor, Alia Bhatt, Kareena Kapoor Khan and Diljit Dosanjh, "Udta Punjab" was leaked online two days ahead of its official release, raising doubts on CBFC (Central Board of Film Certification) as the leaked version was meant for the censor board.
It had been reported that the movie was available for downloading and online viewing in as many as 732 websites. Also, one cable channel in Puducherry had aired the full movie last week, a day before the theatrical release.
The film made headlines when the censor board had imposed 89 cuts, which forced the makers to move the high court. Later, the film was released with only one cut and an "A" certificate. Anurag Kashyap's film garnered immense appreciation from all quarters.