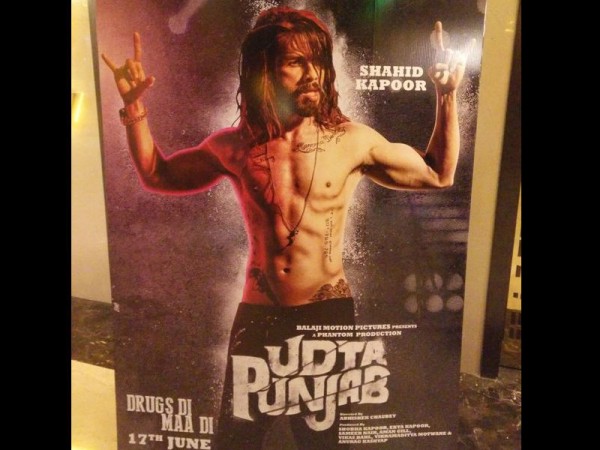 "Udta Punjab" is yet to clear the CBFC hurdle, but the controversy surrounding it, especially in the context of reported references to the illegal drugs trade, has prompted a Congress leader to compare a Punjab village with Mexico and seek uncensored CDs of the Hindi film to be screened in the village.
"Since Majitha, like Mexico, is the epicentre of drug trade in Punjab, it was decided to release the movie there," PTI quoted former Punjab chief minister Amrinder Singh as saying in a statement.
He said that he will ensure the screening of Anurag Kashyap-produced film in Majitha town of Amritsar district on June 17, the original date of release of the Hindi film.
The Congress leader claimed that he has requested both Kashyap and the other co-producer, Ekta Kapoor, to make available the CDs so that the ruling Akali Dal-BJP is "exposed."
"The purpose of releasing the movie in Majitha was to tell ruling Akalis and BJP that no matter to what extent they try to go to gag the truth, I will expose it at any cost," the agency quoted him as saying.
A study by the All India Institute of Medical Sciences (AIIMS) released in January this year detailed that drugs worth about Rs. 7,500 crore are consumed every year in Punjab. A large part of it consists of heroin worth Rs. 6,500 crore and is smuggled from Pakistan, according to the Times of India.
The AIIMS study also revealed that there are more than 1.23 lakh heroin-dependent people in the state whose population is about 2.77 crore people. The study was conducted between February and April 2015.
Meanwhile, the CBFC's approach to the Shahid Kapoor-Alia Bhatt film came in for criticism by the Bombay High Court, which is hearing a case related to the film.
"Why this hue and cry in this matter? It is obnoxious. We should avoid this as responsible people. Present generation wants something more mature. But you say 'no'," the two-judge bench hearing the case observed, as reported by NDTV.
The Bombay High Court is likely to pass an order in this regard on Monday.