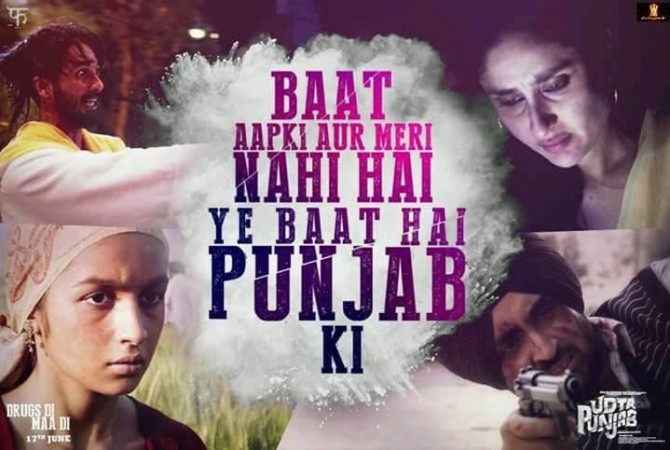 After releasing with "A" certificate and one cut in India, "Udta Punjab" has been granted "A" certificate in Pakistan too, but with a much more number of cuts and mutes.
All the cursing words and derogatory dialogues in the movie have been chopped off or muted by the Pakistan censor board (Central Board of Film Censors). "All the foul language, including swearing at and derogatory words, remarks have been muted along with certain excisions of scenes. The movie has been granted 'A' rating by the Full Board of CBFC," Pakistan censor board, Mobashir Hasan told IANS.
"Scenes which even subtly refer to Pakistan, word '786', words 'Maryam kee seerat' and all the foul language and such words have been excised, mute and beeped," he added. The report also added that eight minutes of "basically abusive language" has been removed from the film.
Starring Shahid Kapoor, Alia Bhatt, Kareena Kapoor Khan and Diljith Dosanjh, "Udta Punjab" was in news some time back after the Indian censor board (Central Board of Film Certification) had suggested as many as 13 cuts in the movie. The board's decision of 13 cuts even after granting it "A" certificate" did not go down well with the makers of the movie and the case was fought at Bombay High Court.
The high court had eventually announced its verdict in favour of producer Anurag Kashyap and "Udta Punjab" was released with just one cut and a fresh disclaimer. However, the film was again in news after a censor copy of the movie was leaked online two days before its official release.