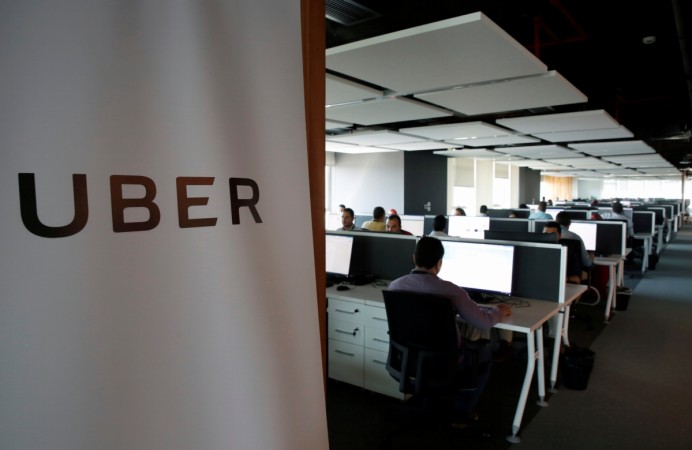 The year 2017 should officially be called the year of Uber controversies. The year may be coming to an end, but the scandals surrounding Uber Technologies Inc are far from over. In a revelation, which is bound to add to the global transportation firm's woes, a former employee has said that Uber hacked into its competitors' computer systems and stole data.
Not just that, Uber reportedly also bugged a hotel and recorded the private conversation of its competitors and rivals.
The letter, written by a lawyer for Richard Jacobs, Uber's former manager of global intelligence, was made public on Friday, December 15. Jacobs' lawyer had sent the letter to Uber's lawyer, who is in charge of employee complaints, after his client was "unlawfully demoted" and then fired from the firm for refusing to be a part of its illegal and unethical activities.
The California-based firm is yet to admit or refute these charges, but its spokesperson told Business Insider: "While we haven't substantiated all the claims in this letter—and, importantly, any related to Waymo—our new leadership has made clear that going forward we will compete honestly and fairly, on the strength of our ideas and technology."
Uber's unethical business practices
The letter, which is now likely to create a scandal, claims that Uber's Threat Operations (ThreatOps) group "frequently engaged in fraud and theft, and employed third-party vendors to obtain unauthorized data or information." It also says that between December 14 and 16, 2016, the team hacked a WhatsApp group and collected a vast amount of information from it.
"Jacobs reported that infiltrating WhatsApp groups was unlawful and would get Uber kicked out of [redacted]. His concerns were ignored," the letter said.
Jacobs' letter makes more revelations about Uber's unethical business practices and said that the firm often adopted unfair means to "obtain trade secrets."
The letter adds that the team "1) remotely accessed confidential [redacted] corporate communications and data, 2) impersonated riders and drivers on [redacted] platform to derive key functions of [redacted] rider and driver apps, 3) stole supply data by identifying possible drivers to boost Uber's market position, and 4) acquired codebase which allowed MA to identify code used by [redacted] to understand in greater detail how [redacted] app functioned."
Hacked competitors' networks
The firm is also said to have hacked into a competitor's network, accessed its driver-details and tried to poach these employees.
Bugged a hotel to spy on rivals
The tainted firm also bugged a hotel to eavesdrop on competitors' business plans and strategies, reportedly at the behest of former CEO Travis Kalanick.
To do this, multiple surveillance teams infiltrated private-event spaces at hotel and conference facilities that the group of [redacted] executives used during their stay. In at least one instance, [CIA-trained] operatives deployed against these targets were able to record and observe private conversations among the executives — including their real-time reactions to a press story that Uber would receive $3.4 billion dollars in funding from the Saudi government.
Importantly, these collection tactics were tasked directly by Sullivan on behalf of Uber's CEO, Travis Kalanick. Upon information and belief, these two Uber executives, along with other members of Uber's executive team, received live intelligence updates (including photographs and video) from Gicinto while they were present in the 'War Room.'"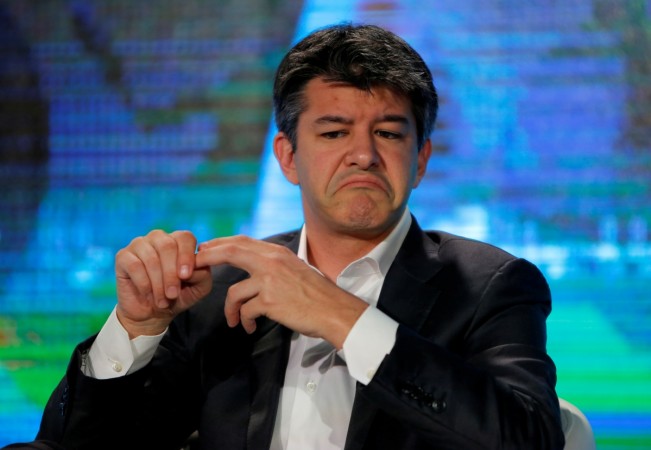 Uber has also been accused of falsifying their records and documents. However, Uber's current CEO Dara Khosrowshahi, as well as, general counsel Tony West insist that all these practices are a part of Uber's past and the firm has now turned over a new leaf.
"My understanding is that this behavior no longer occurs at Uber; that this truly is a remnant of the past," West had earlier said.
Uber has also been taken to court in Los Angeles after it was revealed that hackers had stolen the data of about 57 million Uber riders and drivers last year. Though the stolen data included the names and email addresses of thousands of users, the particular lawsuit filed in Los Angeles County Superior Court focuses on the 600,000 drivers, whose names and license details were stolen. The lawsuit has been filed by Mike Feuer and seeks $2,500 for each violation.