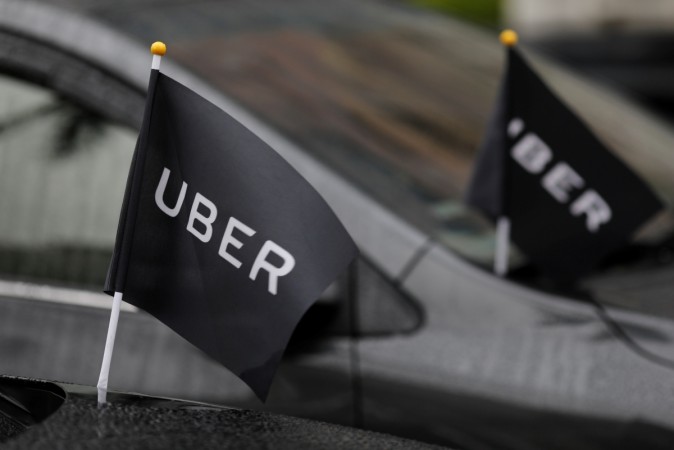 Just when we thought that global transportation technology firm Uber Technologies Inc. had managed to stay away from the limelight for a while, it looks like we spoke a bit soon. The firm is back in the news, after its CEO Dara Khosrowshahi, on Tuesday, November 21, revealed that hackers had stolen data of about 57 million Uber riders and drivers last year.
The stolen data includes names and license information of the cab service's 600,000 drivers and names and email addresses of 57 million users. However, Uber has clarified that the breach did not include social security numbers, trip details or credit card details of the customers.
While this kicked up quite a frenzy among the brand's drivers and customers, Uber has said that none of the stolen information has been misused until now, and this could be because Uber paid the hackers $100,000 to destroy the stolen data, reported the Associated Press.
Uber also said that it had to speak up on the hack now as it had a legal obligation to inform the drivers and customers about this breach. Even though it is opening up about the hack now, Uber is yet to reveal the identities of the hackers.
"None of this should have happened, and I will not make excuses for it," Bloomberg quoted Khosrowshahi as saying in an emailed statement. "We are changing the way we do business."
Speaking of the stolen data and the hackers, Khosrowshahi said the firm had "obtained assurances that the downloaded data had been destroyed" and even improved its security measures. But he also added that drivers and customers should have been notified of the breach earlier and this failure led him to take several harsh steps after he joined.
The drivers have now lashed out at their employers for concealing this information for such a long time and said that Uber also cares about itself. "The hack and the cover up is typical Uber only caring about themselves," the Guardian quoted Robert Judge, an Uber driver in Pittsburgh, as saying. He also revealed that Uber is yet to inform him of the hack and that he found out about it through the news. "Uber doesn't get out in front of things, they hide them."
Meanwhile, after the data breach was disclosed by Uber New York Attorney General Eric Schneiderman launched an investigation into it. Even though this could be Uber's way to come clean on the matter, its troubles are likely to mount as the San Francisco-based firm has also been sued for negligence by a customer.
"Uber failed to implement and maintain reasonable security procedures and practices appropriate to the nature and scope of the information compromised in the data breach," the lawsuit in the federal court in Los Angeles reads.
For a long time, Uber has been considered synonymous with scandal and it looks like the brand is unlikely to get rid of the tag anytime soon.