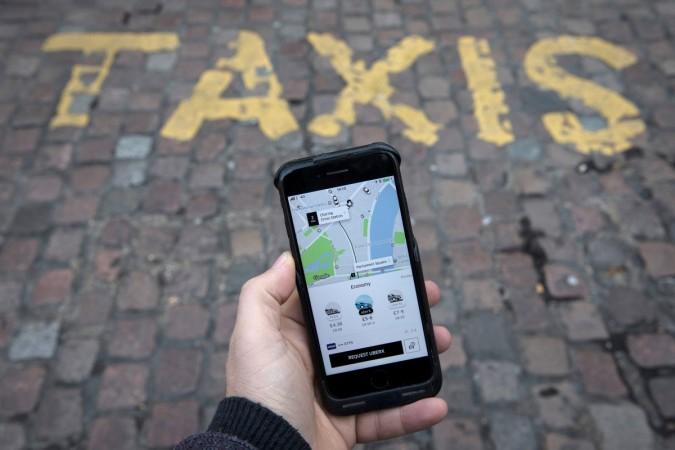 A female passenger was left in disbelief when an Uber cab driver allegedly offered to get her alcohol just minutes before her ride in Pune, Maharashtra, Wednesday (April 11). The woman had booked the cab at 8 pm on Senapati Bapat Road when the driver asked her if she wanted a 'night parcel.'
Upon enquiring what it meant, the passenger realized that the driver had meant vodka. She soon canceled the ride and complained to Uber. In response to the incident, the Uber spokesperson said that passenger safety is paramount to the company and that they have "removed the driver partner's access to the Uber app," The Times of India reported.
Here's what happened that night
After finishing her work at 8 pm, the woman was waiting for the cab to return home. The Uber driver was late by 10 minutes following which she called him. The woman told TOI that the driver, who identified himself as Balaji (the second name not provided), asked her if she wanted 'night parcel.'
The driver had mentioned the word 'vodka' when he was only 5 mins away from the pickup location. As the woman disconnected the call, he tried calling her back thrice. She soon canceled the ride, but later realized that he was only 2-3 minutes away from her spot.
She decided to cross the road and stand on the other side to avoid meeting the driver. She eventually took an auto rickshaw to go back home. "How can a cab driver ask something like this? I complained to Uber about him," the woman told TOI.
However, she did not report the incident to the police. The police claimed that unless the woman approaches them, no action can be taken against the cab driver.
Uber responds
The Uber spokesperson said that if the woman decided to file a complaint against the driver then the company will completely assist her in the investigation.
"What's been described (the night parcel) has no place in our app. Safety of our riders is a priority for us at Uber. Upon learning about the incident, we immediately removed the driver partner's access to the Uber app," an Uber spokesperson was quoted as saying by TOI.
The woman has received an apology message from the Uber representative. "We've also reached out to the driver and addressed this issue appropriately. Rest assured, we take the safety of riders seriously and it's been handled appropriately on our end."
It further read: "Your feedback has been noted and we will be closely monitoring the driver-partner's profile to determine if he is a partner that will continue to have access to the app," the daily reported.