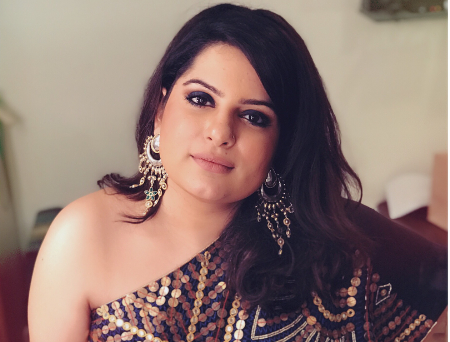 Comic artist and internet star Mallika Dua has become the latest victim of aggressive and misbehaving Uber drivers.
In a Facebook post on her page, she narrated the entire incident and complained about Uber not having any customer care number.
She wrote: Uber India is the most vile organisation to exist. They don't check their drivers profiles before hiring them and seem to learn NOTHING from their mistakes. This driver Chetan brought the car to a screeching halt and asked me to get out of the car when I asked him to increase the air conditioning. Yes OVER THE AC TEMPERATURE.
He ended the trip and said "uttar gaadi se. Nahi badhaunga AC. Uber Tum logon ko ad mein kuch bhi dikhaata hai ki apna gaadi samjho. Aisa kuch nahi" we got into a very heated argument where I yelled my guts out at him screaming How battameez he is and how I will take action and he said "nikkal tu gaadi se b******d" and started to drive off with me still in the car.
When I screamed and asked him to stop he asked me to get out again and started screaming b******d s***i m*******d out in the open. I can afford a car and a driver in this city.
What about those who don't have that option? Are they supposed to put themselves at risk each time they order a cab? THESE are our successful startups? My ass.
HOW THE FUCK does a multinational company like UBER have NO customer care/ point of contact in India? I'm shivering right now in broad daylight. If anyone has any contacts at the elusive bloody Uber, do let me know."
"The experience scared me. What if this had happened at night? What if I was in a remote location? This entire incident was shocking to the core," she told a leading website.
Later, she updated on Facebook: "Uber India has reached out to me and assured me of corrective action from their side. Every single customer deserves to have their problems resolved, blue tick or no blue tick. This sort of shit will not be tolerated. Thank you guys for the support and concern."
Hi Mallika, the driver partner's behaviour described by you, has no place on the Uber app. The driver partner's access to the Uber app has been barred. We will stand by to support, in case of any further investigation.

— Uber India Support (@UberINSupport) October 8, 2017
They told me they've barred this driver from their app and have escalated the matter further up. I asked for concrete evidence of this and they said they cannot provide it but assured me that since they have promised and claimed so on a recorded call, it is true and admissible in court, should I chose to take legal recourse.
"My status in no way means the issue is resolved. It's merely an update. 2 polite phone calls don't fix this. The organisation needs to have a customer care number that works. I'm not done with them just yet," she added.