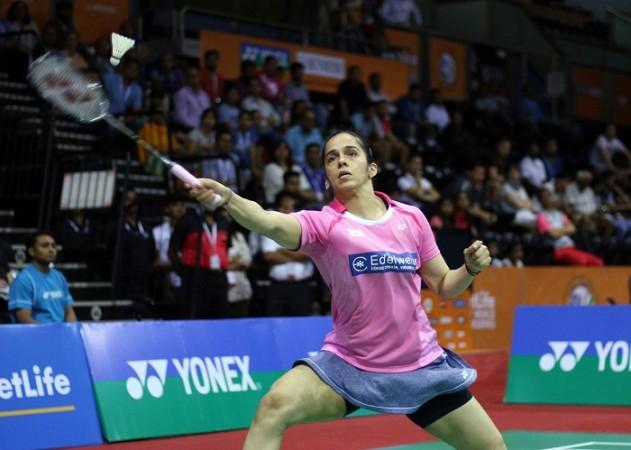 India women got off to a blistering start in the Uber Cup, thrashing Australia 5-0, on Monday. India have been pitted in Group D, comprising Japan, Australia, and Germany. It was an easy outing for India shuttlers, as Australia players could not even manage to take a single game away from Uber Cup 2014 bronze medallists.
India have a good chance of progressing in the knockout stages of the 2016 Uber Cup, with stars like Saina Nehwal and PV Sindhu headlining the event.
Saina helped India take 1-0 lead with a victory over Hsuan-Yu Chen, score reading 22-20 21-14 in Kunshan. Sindhu did not have much trouble in defeating another Australian, Joy Lai to further increase the lead to 2-0. Saina and Sindhu will hold the key in Uber Cup, especially when they come up against tougher teams in the competition.
However, the singles' triumph was a routine exercise for top two India shuttlers, and the experienced pair of Jwala Gutta and Ashwini Ponnappa also emerged victorious, winning their doubles match in 28 minutes.
Ruthvika Shivani Gadde, who was selected as the third singles player, showed her class and defeated Tiffany Ho to win their fourth match. If India have to go the distance, Gadde will have to be on top of her toes throughout the competition. India have to win at least three matches in each tie to emerge victorious.
The last doubles pair of Sikki Reddy N and Sindhu finished off the tie for India with another clinical performance in the last match.
Though India might start as favourites against Germany on Tuesday, they have a mammoth task when they square up against Japan on Wednesday. If India defeat Germany in the next match, their clash against Japan could be for a place to top their group. Japan, who lost to China in the final of the last edition of the Uber Cup, are one of the heavyweights in the competition.
In the Thomas Cup, India lost to Thailand on Sunday, and will look to bounce back against Hong Kong on Tuesday.