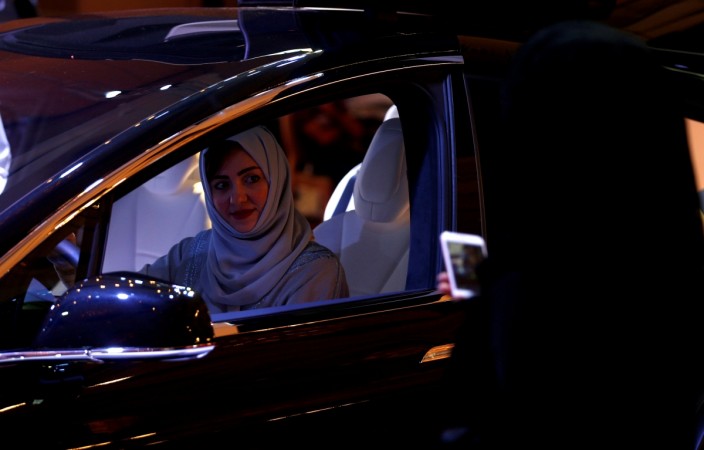 Chauffeur-driven car booking services, Uber and Careem, are set to recruit female drivers in Saudi Arabia as the kingdom lifted a ban on women driving vehicles in September last year. As per the historic announcement, by June 2018, women will be eligible to drive in the country.
Taking the cue from the move, the internationally renowned ride-hailing applications have decided to hire female drivers in Saudi Arabia.
The royal decree lifting the ban on women driving in Saudi Arabia was issued in September 2017. However, they are legally allowed to drive on road only by June 2018.
Careem decided to recruit female cabbies soon after the announcement was made as they launched a 90-minutes training session in the cities of Riyadh, Jeddah and Al Khobar to bring in more female drivers.
According to reports on CNN, out of the entire rider base in the ultraconservative Kingdom, nearly 80 percent of Uber's customers are female and 70% of Careem's riders are female.
As of now, all the drivers employed by the two companies are male as the woman still do not have the permit to drive until next six months. The chauffeurs are also mostly the locals driving their own private cars as cab services.
The company is targeting woman drivers who have learnt driving and have a licence while they were abroad. Female administrative staff have started giving the prospective female cabbies lessons on the Saudi road laws and how the application platform and customer service work.
"From the first moment, we announced our willingness to welcome the ladies to work on our platform," Chief Privacy Officer and Co-founder of Careem told CNN.
Careem however, announced that the female drivers can only provide chauffeur service to female riders or families. Even the option of call-masking is reportedly part of the services that allow the contact numbers to be blocked to protect privacy.
The latest move by Uber and Careem could help the government reduce the unemployment rates which is estimated to be around 12.8 %, CNN reported.
Careem has also confirmed that there would be at least 10,000 female drivers that they are planning to hire by June 2018.