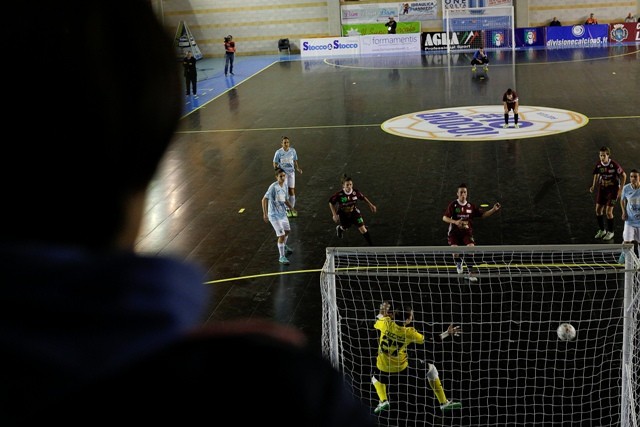 It will be a great opportunity for futsal players from India to showcase their skills in the grand stage as the country has been given a wildcard entry by the Association Mundial de Futsal (AMF) for the U-17 Futsal World Cup 2016 in Paraguay, scheduled to start from July 11. A total of 12 nations will be vying for the U-17 World Cup crown.
This is the first time that the youngsters will be plying their trade in a Futsal World Cup. Football superstars of today's generation, like Lionel Messi and Cristiano Ronaldo, started out playing futsal as youngsters and that paved the way for them to achieve greatness in football after some years.
Indian sports fans will be hoping for a similar beginning to take shape in India too. "As a little boy in Argentina, I played futsal on the streets and for my club. It was tremendous fun, and it really helped me become who I am today," Messi was quoted as saying by FIFA in an interview in the past.
"During my childhood in Portugal, all we played was futsal," said Ronaldo. "The small playing area helped me improve my close control, and whenever I played futsal I felt free. If it wasn't for futsal, I wouldn't be the player I am today."
Can the Indian youngsters achieve the same? That remains to be seen. But first and foremost, they need to put forward a good display in the upcoming tournament.
The 15-member squad, to be coached by Aloysius Joseph Vaz, left for Paraguay on Friday morning and are scheduled to play their opening game against Catalonia on July 12. That will be followed by games against Paraguay on July 13 and Kazakhstan on July 14.
"It is a great honour to be representing India at the highest level in any form. To play against other national players who have grown up playing futsal would be a great learning experience for us. We are excited and ready to test ourselves against the best futsal players in the world," the Press Trust of India quoted India skipper Bharatraj Selvakumar as saying.
India are grouped alongside Catalonia, Kazakhstan and Paraguay in Zone A. Colombia, Belgium, Brazil and Australia represent Zone B, while Argentina, Uruguay, Morocco and Curazo are in Zone C.
Full India squad: Bharatraj Selvakumar [(C) Tamil Nadu], Narang Divyansh [(GK) Delhi], Sarvagya Rawat (Karnataka), Ritvik Varghese, Prithviraj Kumar (both Haryana), Sanket Prasanna Coondapur (Maharashtra), Pulluru Vishruth (Telengana), Gunavanth Mahendra Duremanthi [(GK) Telengana], Siddhant Keshav Dalvi (Maharashtra), Pratyush Sudhir Bokadia Jain, Hriday Anant Khatri (both Tamil Nadu), Pranav Manish Chanana (Maharashtra), Jeet Sampat (Tamil Nadu), Sreejit Neelakant (Delhi), Hriday Parakh (Maharashtra).
Coach: Aloysius Joseph Vaz (Maharashtra).