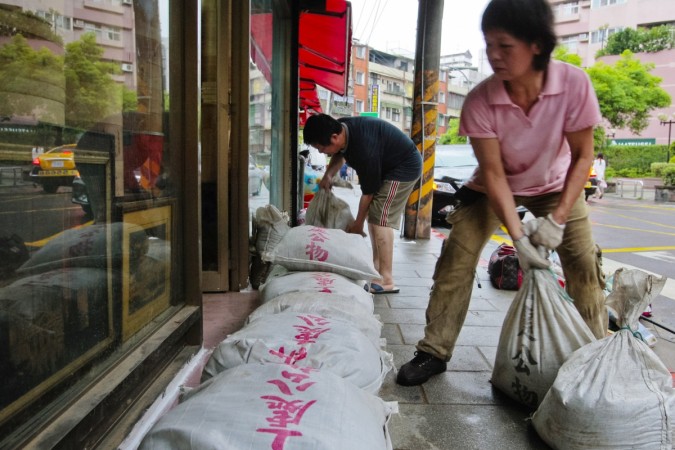 While the Caribbean Islands and Florida have been battered by Hurricane Irma in the last few days, Taiwan is gearing up for a typhoon this week. Typhoon Talim is likely to make a landfall later today and preparations to deal with heavy rains and mudslides began as early as Monday, September 11.
Talim was said to be a tropical storm but strengthened to a typhoon later. The typhoon is about 650 km east of Taiwan and it is expected to intensify later in the day. "Favorable environmental conditions along the path of Talim will allow the typhoon to become very intense before nearing Taiwan," AccuWeather meteorologist Adam Douty said.
While the island nation is currently experiencing a wet weather, winds and rainfall is expected to increase in northern Taiwan as Talim approaches the eastern side. The rainfall is expected to worsen on Wednesday-Thursday night as Talim passes through the north of Taiwan.
Rainfall of 3 to 6 inches is likely in northern Taiwan, including Taipei, which may cause some flooding. Meanwhile, the higher terrain is likely to record a rainfall of about 12 inches. Rough seas conditions have also been forecast.
The Taiwan government reportedly coordinated with various village heads and numerous areas have been evacuated. While typhoons have been a regular feature in Taiwan, the frequency and intensity have increased in the last few years, due to which the 23 million residents also take these alerts and evacuations more seriously.
"For Taiwan, the most serious chance of a disaster is heavy rain causing a sudden mudslide. Before Morakot, people were taking chances, sort of like gambling," Li Wei-sen, secretary general with the government's National Science and Technology Center for Disaster Reduction, told the Associated Press.
In preparation, numerous flights scheduled for Wednesday have been cancelled and some have been postponed. China Airlines has cancelled a few flights between Taiwan Taoyuan International Airport and Okinawa. Tigerair Taiwan, Mandarin Airlines, EVA Airlines, Cathay Pacific Airways, China Southern Airlines, and AirAsia have either cancelled or postponed their flights flying from or to Taiwan.
Typhoon Talim is also likely to affect Hong Kong, as it may come within 800 km of the city on Thursday, September 14, reported the Hong Kong Standard. This distance could lead to storm signal no. 1 being raised.
Meanwhile, Talim is likely to bring heavy rainfall and winds to southeast China and Japan as well. Evacuation is underway in the southeastern province of Fujian and about 5,00,000 residents have been asked to move to safer regions. The landfall is expected later this week.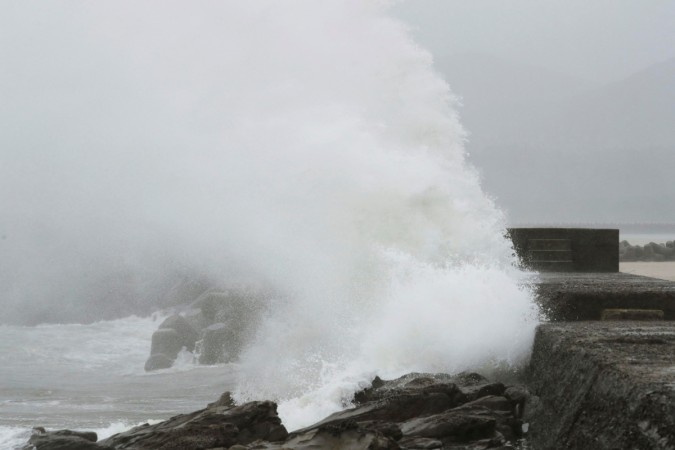 "Talim is a giant. It will dwarf any of the others [typhoons] we've seen this year," Liu Aiming, chief engineer at the Fujian meteorological bureau, told the South China Morning Post. Liu also feared that by the time it reaches China, Talim could be a "super typhoon," almost equal to a category four or five hurricane in the US.
Typhoon Talim is also close to Japan and may hit Miyako Island and the other areas close by. In tune, these regions have been put on high alert. Before the typhoon reaches the Japanese coast, 90 flights and about 224 ships have been cancelled in the Okinawa prefecture, reported the Okinawa Times.