Vietnam was battered by the 12th major storm of 2017 late last week and it is now being said that Typhoon Damrey has killed about 106 people in the country and left about 197 injured. Additionally, 25 people are also missing in the storm that made a landfall on Saturday, November 4.
Damrey, which is said to be the deadliest storm in the last 16 years, lashed Vietnam with heavy rainfall and winds with speed of over 200 kilometer per hour. Numerous areas of the country remain submerged after recording a rainfall of about 67 inches on Monday, reported Reuters.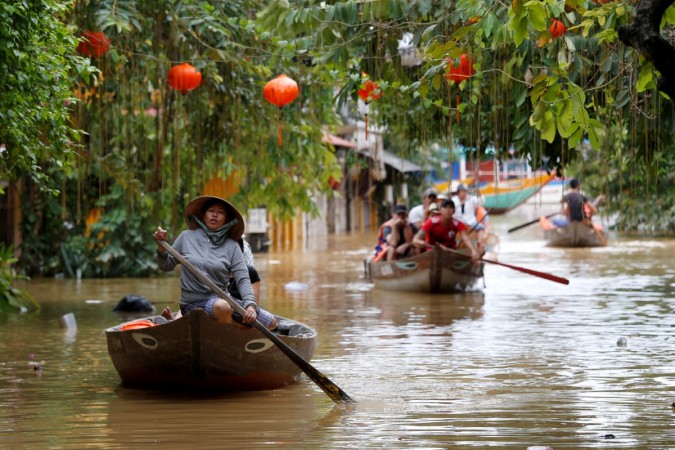 The tourist destination of Hoi An, which is set to host a regional summit with US President Donald Trump, China's Xi Jinping, Russia's Vladimir Putin, and other Asia-Pacific leaders in attendance on November 11 and 12, remains submerged and authorities have been trying to clear the area.
"The damage for us is that there were many tourists who came but we could not serve them," a restaurant owner told ABC News. "The flood comes almost every year, but this year it was extremely high due to hydropower plants releasing water from the dams."
A tourist from Mexico who was visiting Hoi An said the amount of damage that typhoon Damrey had caused was huge and heartbreaking.
"We were looking forward to this stop but everything is shut down, there's water everywhere, we can't go out without the umbrellas or raincoats and it's really bad to see that everyone else is suffering as well but they have to be prepared for the APEC convention," she explained.
Speaking of the typhoon and the disaster it brought, British expat Snai Patel told Express UK: "The city was rocked early this morning. Gusts of over 125mph - a lot of damage to buildings, trees, fishing boats."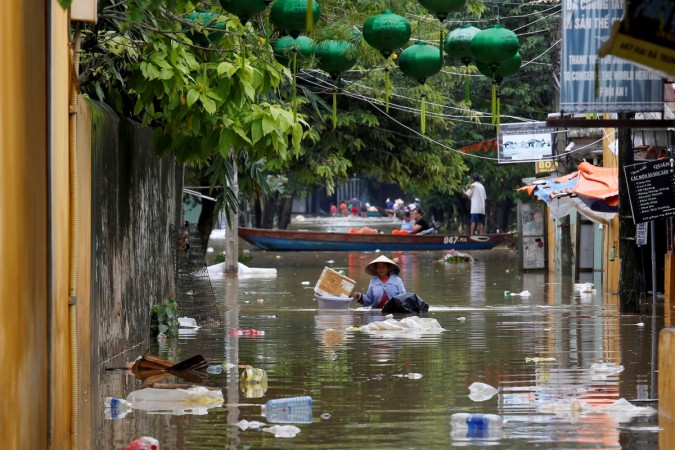 The winds and rain brought down several trees and hundreds of electric poles. The beach resort of Nha Trang is among the worst hit areas, leading to the evacuation of 30,000 inhabitants and tourists.
The UNICEF has estimated that typhoon Damrey has destroyed 116,000 homes and at least 4 million people have been affected. In tune, the Vietnamese government has deployed about 16,000 soldiers for relief works, which is set to take quite some time.