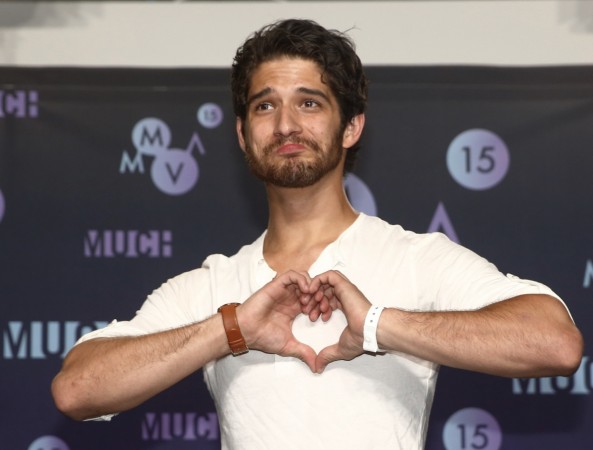 "Teen Wolf" star Tyler Posey sent fans on frenzy on social media after he apparently came out in a Snapchat video on July 29. In it, he said, "This is me. I am this and this is me. I never felt more alive. I'm gay!"
In the Snapchat video, the 24-year-old actor who plays Scott on "Teen Wolf" is seen approaching the intersection of Gay Street and Christopher Street in New York City's Greenwich Village neighbourhood. In yet another Snapchat clip, he has the same "This is me" dialogue, but ends it saying "I'm lamp!"
Interestingly, this isn't the first time Posey had sparked speculation that he might be gay. In his MTV mini-documentary "Being Tyler Posey," Tyler brought up Grindr, a dating app for gay men, when he was asked about Tinder. "Is it like Grindr for straight people?" he asked. "I know what Grindr is because I have an account."
As for whether Posey really came out as gay, a person from MTV's Communications department, who handles press for Teen Wolf, told Fusion that she believes Posey's alleged coming out as "gay" was "meant in the context of 'I'm happy,' not as a coming out."
Posey has been single for nearly two years, having ended his romance with Seana Gorlick back in October 2014. The couple had been together for almost a decade.
Elaborating on his reasons to end the relationship, a source told HollywoodLife that Posey and Gorlick's priorities changed after his acting career took off. "He didn't want to get closer to a wedding and becoming a father because that is something he would regret at this time," the source revealed. "He didn't want to lead her on because he only wants to get married once, and when it is right it is right and the relationship just wasn't right anymore."
Posey is currently gearing up for Season 6 of MTV's "Teen Wolf."