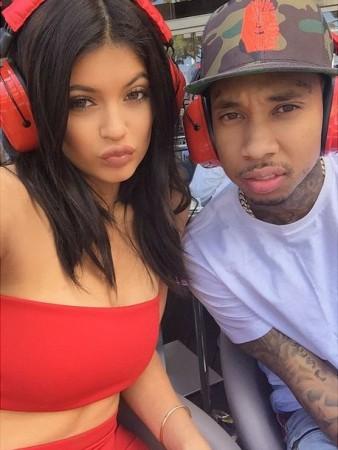 Tyga is still battling all those cheating accusations that have been doing the rounds. And it looks like the 25-year-old rapper owes an explanation to a lot of people involving Kylie, including her dad Caitlyn Jenner.
While the news of Tyga having betrayed the "Keeping up With The Kardashians" star, by sleeping with a trangender woman Mia Isabella, is still going strong online, the rapper has reportedly confessed about everything to Caitlyn Jenner.
We have read earlier that Kylie's family including mom Kris Jenner and dad Caitlyn, have been sceptical about the teenager's relationship with the rapper. And now, these cheating rumours have only triggered their concerns.
Apparently, Tyga felt that he owed an explanation and decided to reveal everything to Caitlyn, reports Hollywood Life.
"Tyga wanted to make it clear to Cailtyn that first and foremost, he loves Kylie. He told Cailtyn that he's not with her for the wrong reasons and that he doesn't want her money. Tyga explained to Caitlyn that he's never loved a woman like he loves Kylie and that he intends to spend the rest of his life with her. Tyga also addressed rumours that he's cheated on Kylie with a transgender woman," a source said.
The report further stated that Tyga defended himself by saying that he truly loves Kylie and has all respect for Mia and that all the news about him cheating was a lie.
"Tyga told Cailtyn he did not cheat and referred to Mia as a beautiful woman. Tyga told Cailtyn he loves everyone and has no qualms with how others live their lives. He simply wanted Cailtyn to know that he never cheated on Kylie and that these reports are all lies," the source added.
The website had also reported that the "I Am Cait" star didn't want his daughter to rush into anything. She was worried about Kylie's future with Tyga and hence, felt that the couple should hold on to the thought of moving in together.
"Caitlyn listened and addressed some of her concerns, like the age difference, and told Tyga it's too soon for him to be living at her daughter's house," a source said.
Well, it looks like Tyga is doing all that it takes to convince Kylie Jenner's father Caitlyn.