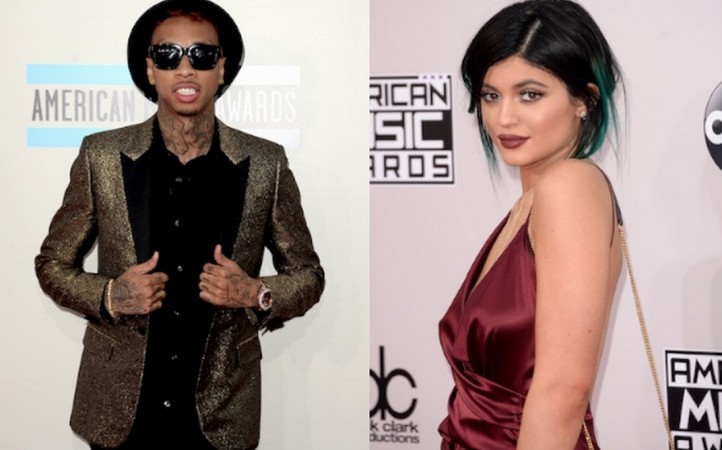 Kylie Jenner has still some months to go before she turns 18, but that does not mean Tyga can't plan on having babies and marrying his true love before that. The rapper has been reportedly making future plans with his girlfriend and is very serious about it.
Sources at Hollywood Life have confirmed that after Black Chyna came in the couple, Tyga has become surer about his future with Kylie and has grown fonder of her.
"Tyga has strong feeling for Kylie. He can envision a future with her when the time is right. He knows he wants to spend the rest of his life with Kylie, but there doesn't need to be a label like marriage — like Kourtney [Kardashian] and Scott [Disick]," an insider told the celebrity news website.
Kylie still being a minor, the couple isn't in a hurry to start their family. They want to take their time and move slow to build their relationship together. Marriage and kids are huge responsibilities and the couple is lucky that they have got Kourtney to look up to as their idol.
Earlier this month when Tyga's former girlfriend Black Chyna came forward to reveal that he had been texting her, the 25-year-old went out of his way to convince his sweetheart that he is over his ex and truly loves Kylie. He even inked her name on his arm to prove that he is in with Kylie for a long haul.
Meanwhile, the eight-year difference between the couple does not bother Kylie. She is pretty confident of her future with Tyga and in recent interview for Teen Vogue she said that she wants to have a baby by the time she is 25.