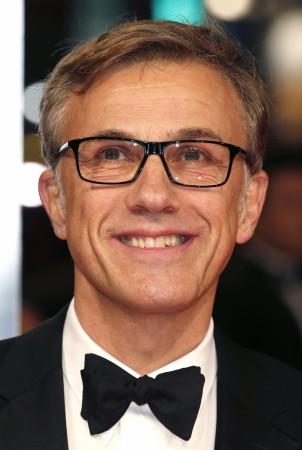 Christoph Waltz of the "Inglourious Basterds" fame has reportedly "jumped on board" the James Bond Express.
The two-time Oscar winner will play a "significant" role in the coming franchise. A source told Daily Mail, "It's not immediately evident whether the part's friend, or foe, or a bit of both." But, someone else in the production team said that Waltz's character is "extremely cunning". And, who wouldn't want to see the Austrian actor, who mostly plays the bad guy, as "Bond's nemesis". Waltz is considered "perfect as the bad guy" by many, the A.V. CLUB reports.
It is expected that Daniel Craig, who plays James Bond in the series, has already met Waltz. Producers Barbara Broccoli and Michael G. Wilson are believed to have spoken to the "Django Unchained" actor about his part as well.
The cast, which includes Ralph Fiennes, Naomie Harris, Ben Whishaw, Lea Seydoux and Rory Kinnear, will meet for a script read-through in less than three weeks. The film is supposed to release 6 November, 2015, Business Insider reports.
Director Sam Mendes has instructed his screenwriters to be readily available so that it is easy to talk through some of the film's crucial action scenes.
Sreenwriters Neal Purvis and Robert Wade have written five James Bond films from "The World is Not Enough" to "Skyfall", and will most probably be there as per Mendes' wish.
Jeremy "Jez" Butterworth, an English playwright, screenwriter and film director is also likely to join them. Mendes had reportedly asked his old friend Butterworth to give the Bond 24 script "a polish and fine-tune some of the action scenes."
The movie will be shot in many locations including Mexico, Austria, morocco, Italy and London.
Waltz has won the Academy Awards for his roles in Quentin Tarantino's "Inglourious Basterds" and "Dajango Unchained". This year, he has been busy filming "Tulip Fever" and "Tarzan" in the United Kingdom. Both the movies are expected to release next year.