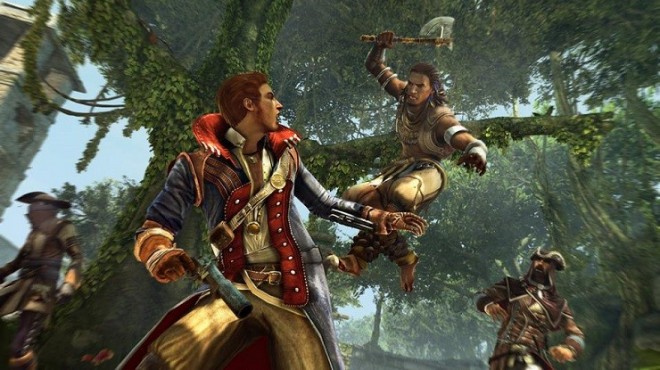 Ubisoft is developing a couple of video games based on its popular franchise Assassin's Creed, a news report has stated.
Out of the two games being developed, one is an exclusively for the next-generation consoles like Xbox One and PlayStation 4 and the other is slated for current-generation consoles like Xbox 360 and PlayStation 3. Both the titles are being planned for 2014 release, a source familiar with the project told Examiner. The source further claimed that "the series [Assassin's Creed] is under a massive re-scope." However, no other information was made available apart from that.
The news has not been officially confirmed by the company. "Ubisoft does not comment on rumors and speculation," GameSpot has quoted the company as saying when contacted.
However, Ubisoft had told Examiner that there were chances of the company having multiple Assassin's Creed releases. "Definitely [multiple releases a year] is a possibility," said Momchil Valentinov Gindyanov the producer of Ubisoft Sofia.
Meanwhile, Ubisoft has released the promised PhysX patch for Assassin's Creed 4: Black Flag is not live. The patch weights 700MB and introduces APEX Particles and offers three PhysX options: Off, Low and High, DSO Gaming reported.
Ubisoft recently released Assassin's Creed 4: Black Flag, opening up newer avenues for players with a open-word where players can sail on their ships and battle against others or dive into the depths of water and search for treasures.
Ubisoft is expected to release an HD version of its handheld video game - Assassin's Creed: Liberation, on 14 January 2014.
It will not be surprising to see the company working on new games and releasing it in 2014 considering its success with Black Flag.