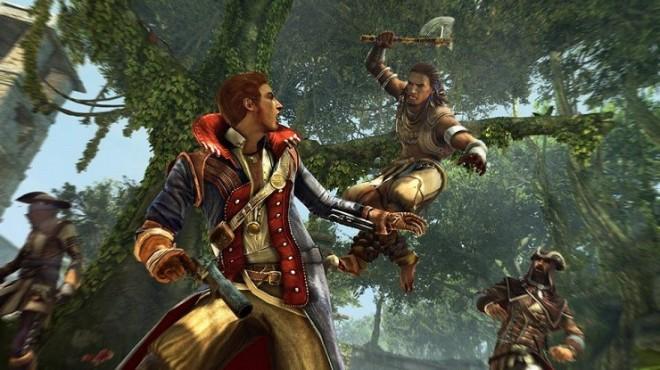 Leaked screenshots suggest that Ubisoft is gearing up for the release of two new Assassin's Creed video games in 2014 and one runs with a code name, Assassin's Creed Unity.
UPDATE: A new pre-alpha trailer was also released showing Assassin's Creed Unity - Paris during the French Revolution.
The screenshots were obtained by Kotaku and it says that the Unity part of the game is set "partly in 18th-century Paris" as indicated by the screenshots. The source of the leak says that it wanted anonymity and hence no information on the source is available.
The screenshots clearly show an assassin near some of the historic landmarks in Paris like Notre Dame, the Seine River and more. The report also states that these screens are from the early version of the game.
One of the screenshots shows the on-screen HUD data where it was spotted a new action commands to "parkour" up and down that is likely to help navigation inside the city.
The report also stated that Unity will be for PlayStation 4 and Xbox One consoles and the second game with likely title, Comet will be released for Xbox 360 and PlayStation 3. Either one of these, or both the games could be rolled out for PC.
In NeoGAF, a gaming forum, rumors about Unity appeared some weeks ago and it was corroborated by Nicholas Gigante of Examiner.
In summary, it suggests the release of two Assassin's Creed games in 2014. It also suggests that Unity will be set during the time of the French Revolution and will star a new assassin with the name Arno.
In March, Jade Raymond, producer of Assassin's Creed said to AdWeek that the next game in the Assassin's Creed series will be during her "favorite historical era."
Critics have accused Ubisoft of trying to milk the series. After the release of Assassin's Creed 4: Black Flag, in October, Ubisoft released Pirates for cell phones, Liberation HD and Arena board game.
Check the new 'sneak-peek' video below:
(YouTube Courtesy: ubisoft)