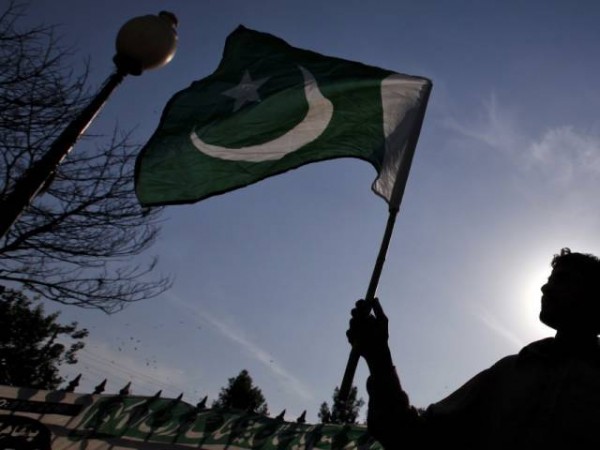 The two Indian clerics, who reportedly went missing from Karachi, returned to India on Monday, and will meet External Affairs Minister Sushma Swaraj later today. "I just spoke to Syed Nazim Ali Nizami in Karachi. He told me that they are safe and will be back in Delhi tomorrow," Swaraj had tweeted on Sunday morning.
Both clerics — head priest Syed Asif Nizami and his nephew Syed Nazim Nizami — were from the Hazrat Nizamuddin Dargah in Delhi and are members of the family of Sajjada Nashin (hereditary administrators) of the shrine. They had travelled to Pakistan on March 6, but were reported missing on March 16 after their families lost contact with them.
The Sufi clerics were taken into custody by an intelligence agency in Pakistan over their alleged links with Muttahida Qaumi Movement (MQM). However, some media reports also suggest that they were taken into custody over their alleged links with Indian intelligence agency RAW. Nazim also told reporters that a Pakistani newspaper called 'Ummat' had "printed false statements and photos" regarding the same.
Swaraj had spoken to Sartaj Aziz, Pakistan Prime Minister's adviser on foreign affairs, on Saturday regarding the matter and was assured of his "full support". Pakistan, on the same day, informed India that the two clerics had been "traced" and they had reached Karachi. Both the clerics had gone to Karachi to meet Asif's ailing sister and had, then, travelled to Lahore on March 13 to pay tributes at the Daata Darbar shrine.
"I would like to thank the Indian Government, Prime Minister Narendra Modi, Sushma Swaraj and Rajnath Singh. We are very happy that our government made efforts in helping them to return," Amir Nizami, son of one of the clerics, told ANI.
On Sunday afternoon, Nazim spoke to the Pakistani media at a religious gathering held at the house of his host. He dismissed all rumours about the mysterious "disappearance" and said they had gone to "an area where (mobile phone) signals were not available." He said they were in "interior Sindh where there was no communication network" due to which they could not inform their families about their whereabouts. Due to absence of communication, people got worried which further led to rumours that "we have been kidnapped."
Showing copies of their visas which were valid for Karachi, Sehwan, Multan, Lahore and Sialkot, Nazim was quoted by DawnNews as saying: "We have visa for one month, but we are returning (home) tomorrow (Monday)... This (religious) gathering has been organised at this Astana-i-Nizamia before our departure so that the people in our circle could attend it."
When asked whether he would visit Pakistan again, Nazim said that he would visit the neighbouring country "a thousand times" because the shrines of great Sufi saints like Baba Farid Shakar Ganj were in Pakistan. "I have been visiting (Pakistan) every Muharram for the past 25 years," he said.