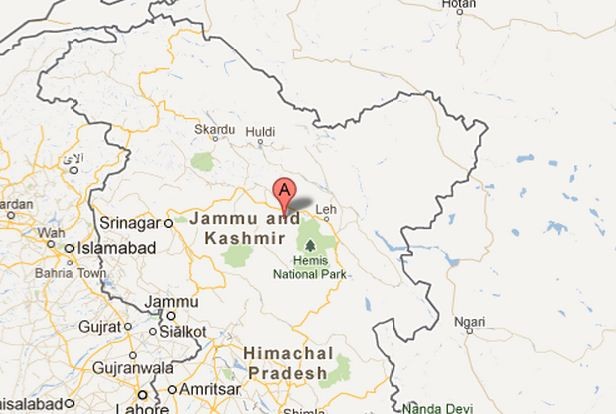 Two low intensity earthquakes measuring 4.3 (on Richter Scale) hit Jammu and Kashmir's earthquake-prone Ladakh region early Monday morning. No casualties or damages have been reported so far.
The seismic activity occurred in the morning at 4:49 am with its epicenter at the Ladakh-Xinjiang border, the Line of Actual Control with China in Ladakh region.
"The epicenter was 247 km northeast of Leh town and 458 km northeast of Srinagar city. No loss has been reported so far," Aamir Ali, in-charge of the disaster management cell in Srinagar told Hindustan Times.
Another mild tremor was felt yesterday night. "We recorded a tremor of 3.4 magnitude at 11.19pm yesterday (Sunday). The epicenter was in the Kashmir region," Sonam Lotus, director of the local Met office said.
Jammu and Kashmir lies in the zone highly vulnerable to seismic activities (Kashmir in sesmic zone five) and has often been experiencing mild or moderate tremors over the past few months.
Since January this year four tremors, all of low intensity, have been felt in the Kashmir valley.
Last year, a US-based seismologist Roger Bilhan had warned that Kashmir is likely to experience a mega quake, though he didn't say much about the time frame, according to India Today.
Experts have recommended people in the region to construct traditional earthquake-resistant houses to minimize disaster and loss.
Last month, an earthquake of magnitude 4.1 hit the region of Ladakh-Xizang (China) border.
Also, a high intensity quake, measuring 7.6 (on Richter scale) jolted the heaven land in Muzaffarabad in Oct, 2005, causing huge destruction and killing nearly 86,000 people.
On March 12, 2012, a "moderately dangerous" earthquake measuring 5.6 hit the northwestern Kashmir Valley, but no major casualties were reported.